'Life Itself' Poster: Roger Ebert Keeps His Gaze On The Screen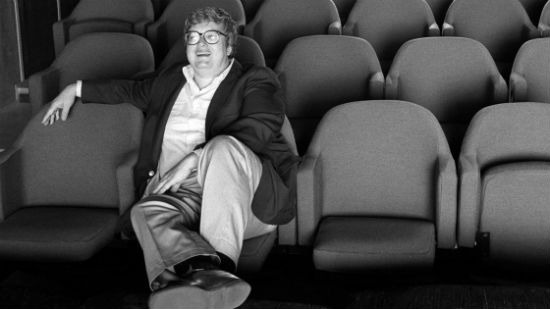 The release of the new Life Itself poster is as good a reason as any to talk about the film. Hoop Dreams director Steve James adapts the book by the late Roger Ebert to create a vivid, detailed, and moving portrait of the film critic. Life Itself is not wide-eyed deification, but a clear-minded portrait of Ebert that is both funny and unflinching. It's a great film that champions Ebert's vision of film and writing as a means to reach other people, moreso than the simple data of his life-long tenure as a film critic. It's a film worth seeing. For now, see the poster below.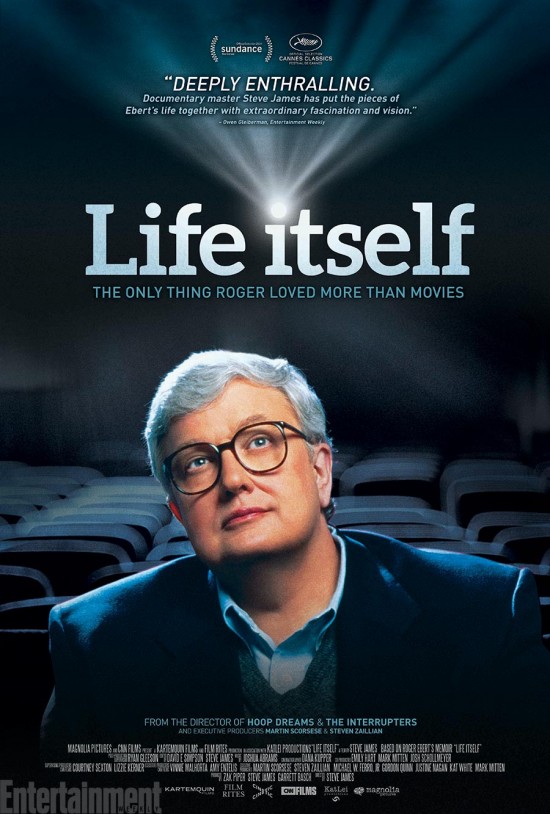 Magnolia Pictures will open Life Itself on iTunes/OnDemand and in theaters on July 4. Poster via EW.
Acclaimed director Steve James (Hoop Dreams) and executive producers Martin Scorsese (The Departed) and Steven Zaillian (Moneyball) present LIFE ITSELF, a documentary film that recounts the inspiring and entertaining life of world-renowned film critic and social commentator Roger Ebert – a story that is by turns personal, funny, painful, and transcendent. Based on his bestselling memoir of the same name, LIFE ITSELF explores the legacy of Roger Ebert's life, from his Pulitzer Prize-winning film criticism at the Chicago Sun-Times to becoming one of the most influential cultural voices in America.