'Trick 'R Treat' Director Set To Make Holiday Horror 'Krampus'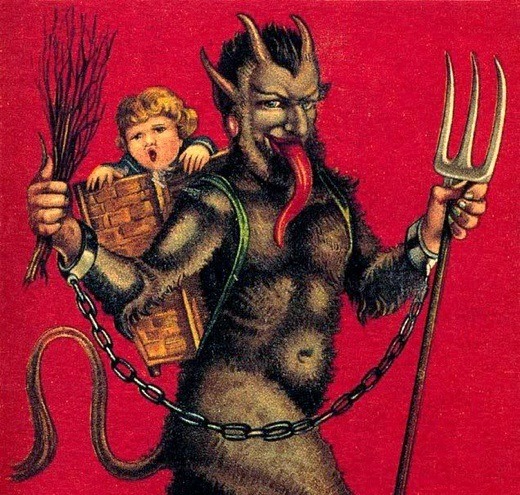 Legendary is getting into the holiday horror game, and Kevin Smith might be pissed. Recall, if you will, Smith's recent discussion of his holiday horror Anti-Klaus, originally called Comes the Krampus. He explained, "the Krampus carries an empty bag for taking away the bad kids. I wanna see THAT Christmas movie. So rather than wait for it, we'll make it instead."
But now Legendary is also making that movie, and the company has tapped Trick 'R Treat director Michael Dougherty to take the reins.
Deadline reports that Dougherty has been hired to co-write (with Todd Casey and Zach Shields) and direct Krampus, "a twisted horror comedy set around the Christmas holiday" with the note that this will be similar in tone to Trick 'R Treat.
Like the film Smith is working on, this Krampus is, according to Deadline, "based on an ancient legend about a pagan demon who punishes the wicked." Given the general tone of the early legends and artwork (such as the above) and what Dougherty achieved in Trick 'R Treat, this sounds great. There's no timetable for release, but given that it is already May, we probably won't see Krampus until the fall or Christmas season in 2015.