First Look: 'The Lobster,' With Colin Farrell, John C. Reilly, And Ben Whishaw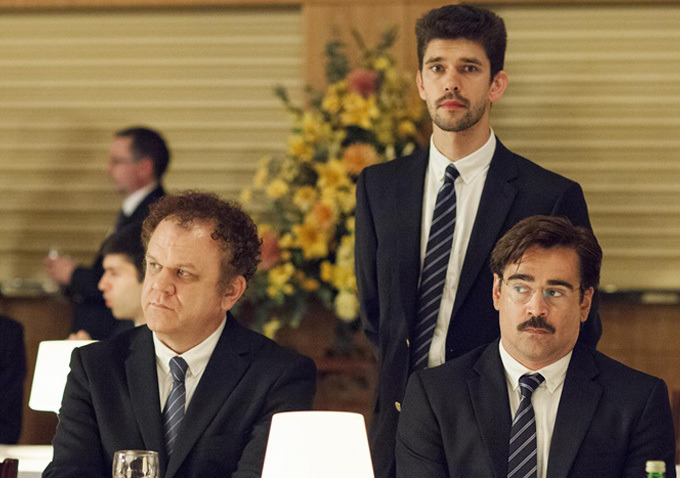 Above is your first look at what might be one of the weirdest movies of the year. Doesn't look so strange, does it? But this is the first shot from The Lobster, by Greek director Yorgos Lanthimos (Dogtooth, Alps). That should tell you something right off. And we're guessing that in the film, we'll see one of these three guys, Colin Farrell, Ben Whishaw, and John C. Reilly, turned into an animal. How? Read more below. 
Those three actors are part of a cast that also includes Rachel Weisz, Léa Seydoux, Olivia Colman, Ariane Labed, and Angeliki Papoulia. That isn't so weird, but the story is nuts. The Lobster, as we've reported before, is set in a dystopian future where single people can be arrested and forced to marry. If they don't find a mate within 45 days, they suffer a severe penalty. That penalty: either be transformed into an animal, or essentially exiled into the woods.
Knowing Lanthimos, there will be further strangeness at hand, but we love that plot setup.
Screen Daily has the first image, and the news that Sony Pictures Worldwide Acquisitions (SPWA) picked up rights "in key territories" to Lanthimos' English-language debut. The Lobster will probably make some festival rounds before we get to see it in the States. I can't wait to see more from this one.