'House Of Cards' Cook Reg E. Cathey Is 'Fantastic Four' Father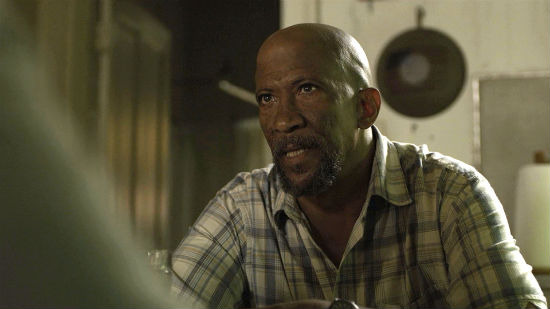 Josh Trank's Fantastic Four reboot just added a new cast member. Reg E. Cathey, best known for his role as Freddy the rib man on House of Cards and Mayor assistant Norman Wilson on The Wire, has just joined the superhero film as the father of Johnny and Sue Storm, played by Michael B. Jordan and Kate Mara.The Hollywood Reporter broke the news, which is significant in that it confirms Trank's vision of the Fantastic Four is from the Ultimates universe. Here's a good explanation from Badass Digest:
In mainstream 616-Marvel Universe Dr. Storm is a physician, but in the Ultimate universe he's a doctor who is involved in the science project that creates the Fantastic Four. He also fires Harvey Elder from the program, leading to him becoming Mole Man.
Elder, of course, was just cast and will be played by Tim Blake Nelson. Plus, if that story fits, it gives us an idea of the origin Trank will show us come summer 2015.
Cathey is a highly underrated actor, having kicked ass on some of the best TV shows out there. He's also a seasoned vet, with roles in films like Pootie Tang, American Psycho and Seven. In him, Trank gets a professional who'll fit into a superhero movie quite well. There's gravitas, intensity, but also a swagger that'll mesh well with the Doctor Storm character.
It also suggests Sue Storm, not Johnny Storm, is the adopted one in this film. Which would be an interesting twist in the controversy surrounding the casting of Michael B. Jordan because of his race. You can read a bunch about that here and here.
Fantastic Four, starring Miles Teller, Kate Mara, Jamie Bell, Michael B. Jordan as the heroes and Toby Kebbell as Doctor Doom, is now filming in Louisiana. It's scheduled for release June 19, 2015.