Liam Neeson Will Be A Monster In 'A Monster Calls'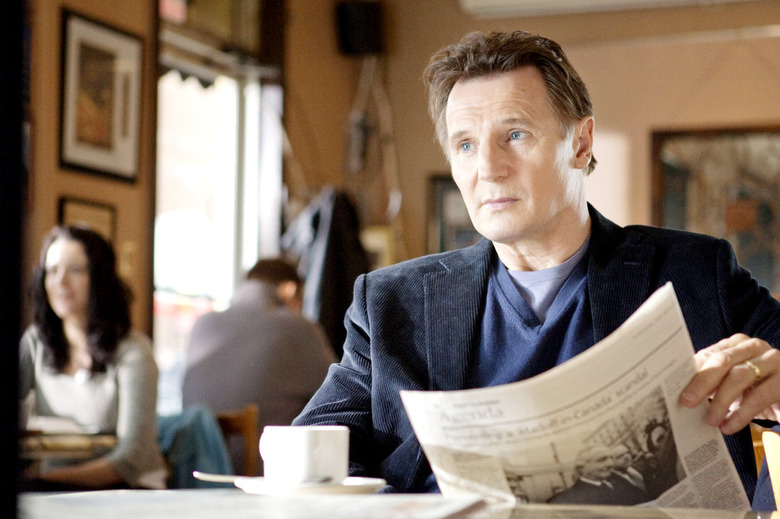 Anyone who's ever seen Taken knows that Liam Neeson can be pretty damn intimidating on the big screen when he wants to. Even so, it's not often that he gets to play an out-and-out monster. But he'll soon get his chance in Juan Antonio Bayona's A Monster Calls, based on the acclaimed novel by Patrick Ness. Hit the jump for more details on Neeson's latest role.
Felicity Jones was cast last month as the mom. She seems a bit young for the role — she's only 30 — but that's nothing some good makeup can't fix. (Or she could just be a really young mom.) Neeson seems like a great fit for the monster. How much of his performance will be CG or mo-cap is unclear. Neeson's got a solid handle on voice work, though, as we heard earlier this year in The Lego Movie and The Nut Job.
Bayona, whose previous credits include The Orphanage and The Impossible, signed on for A Monster Calls back in March. He plans to shoot in September for an October 2016 release. Focus Features is distributing. Pan's Labyrinth producer Belen Atienza will produce.
Neeson's lately become known as an action star, but the very versatile actor has also demonstrated that he can switch from grim to goofy with ease. He's already had two animated comedies and a thriller (Non-Stop) out this year, and still has the Seth MacFarlane comedy A Million Ways to Die in the West and the crime drama A Walk Among the Tombstones due out in the next few months. He's now shooting Taken 3, before he moves on to Martin Scorsese's Silence.