'Rage' Trailer: Nicolas Cage Wonders "How Deep Is Hell?"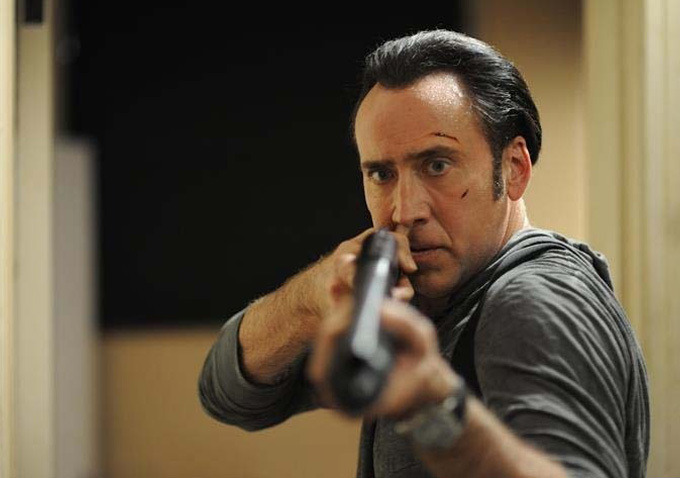 This film Rage was once called Tokarev, but the basics are the same: Nicolas Cage plays a guy whose daughter is kidnapped one night. But there's no question that this is some random victimization. No, the problem is that Cage's character's criminal past has come back to haunt him. And despite the good advice of Danny Glover, a guy who is great at giving cautious, good advice, Cage goes right back to his bad old ways.
Oh, and the daughter is played by Aubrey Peeples, who we'll soon see as Jem in Jon M. Chu's film Jem and the Holograms.
Watch Nic Cage in the Rage trailer, below.
This trailer shows off a movie that looks pretty rough; despite the fact that Nic Cage can still be one of our most powerful actors, here his tendency to do just about anything seems to have stranded him in the middle of a nowhere script. But when this shows up on cable in six months, at least you'll know what it is, rather than having to spend time wondering when Cage got around to making his own version of Taken.
Rage will be On Demand on June 10 and in select theaters on July 11. Yahoo has the trailer.
When the Russian mob kidnaps the daughter of a reformed criminal, he rounds up his old crew and seeks his own brand of justice.