Trivia: Cameron Crowe's Alternate 'Almost Famous' Titles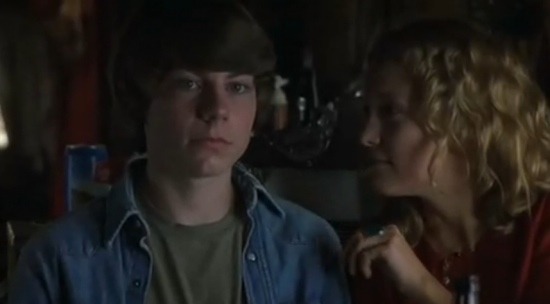 It's no secret Cameron Crowe had problems giving his 2000 semi-autobiographical film a title. At one point it was actually called Untitled, a clever nod to the musical story held within, as well as an admission of defeat. The studio wouldn't let that fly, so Crowe went through many different titles before settling on Almost Famous. And it's a perfect title.
For a contribution to the 300th issue of Empire Magazine, Crowe dug up the original notebook pages where he brainstormed all kinds of different titles for the movie, much like William Miller does during the credits of the film. Check out Cameron Crowe's alternate Almost Famous titles below.
Thanks to Empire, via The Uncool, for this great look into film history. Here's Crowe's brief description:
I found the notes from our big "What are we going to call this movie?" session towards the end of making Almost Famous. A lot of bad alternatives are listed here... luckily, we ended up with one keeper on the list.
While Almost Famous now feels like, as Crowe puts it, the "one keeper on the list," I think lots of that has to do with 15 years of living with it. To fans, now and forever, that movie will just always be Almost Famous. Even the excellent extended Blu-ray cut called "Untitled" is still just Almost Famous.
Out of the other titles, "Tangerine" definitely stands out as something interesting and rooted in musical history. Everything that centers on the writing doesn't quite work. "The Uncool," of course, sounds awesome but the movie is only partially about that. It's just fascinating looking at three pages of "What if" before Crowe dropped what would almost instantly become a classic on us. To this day, who will ever turn off Almost Famous at any point?
Do any of Cameron Crowe's alternate Almost Famous titles stand out to you?