New James Cameron Undersea Film Opening This Summer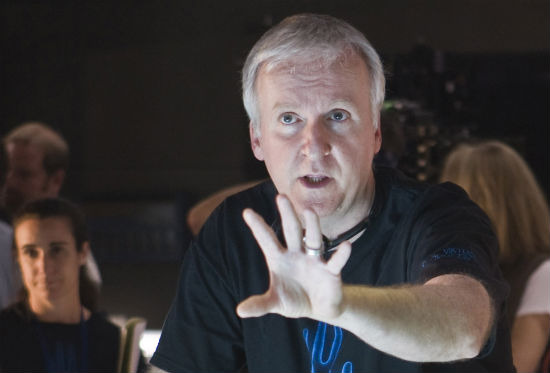 The last James Cameron film was released five years ago. The next one is two years away, but he's sneaking a little something in this year — a starring role. James Cameron's Deepsea Challenge 3D will hit theaters August 8. It follows Cameron on one of his many underwater explorations, this one to the deepest depths of the ocean in a single person vessel. The 3D doc is directed by John Bruno, Andrew Wight and Ray Quint. Read about the new James Cameron movie below.
Variety broke the news of the film. It follows Cameron and others as they travel to "Challenger Deep," the deepest part of the ocean. Multiple dives are taken in submarines and on one Cameron himself goes seven miles down.
DisruptiveLA has acquired the rights to the film but there's no word on how large their distribution plan is. You'd have to imagine Cameron, acting here as the star, will be out to talk about it though.
Cameron is best known for crowd pleasing, record setting blockbusters like Titanic, Avatar and The Terminator. In his personal life, however, he's used his box-office riches to become an accomplished underwater explorer. Since the research for Titanic, and the success that followed, he's been a part of innumerable documentaries on the topic, including multiple IMAX 3D films like Ghosts of the Abyss and Aliens of the Deep. Those two used advanced 3D IMAX technology to capture underwater sights normal people had never seen. You'd have to imagine James Cameron's Deepsea Challenge 3D will be more of the same.
As for his other films, Cameron is weeks away from finally being finished with the scripts for the next three Avatar movies, with production scheduled to being on those in the next few months. That'll be a massive, massive production with Avatar sequels scheduled for release December 2016, 2017 and 2018.
Do you enjoy Cameron's non-narrative features? Do you think you'll seek out this documentary?