John Krasinski Directing 'Garden State'-Esque 'The Hollars'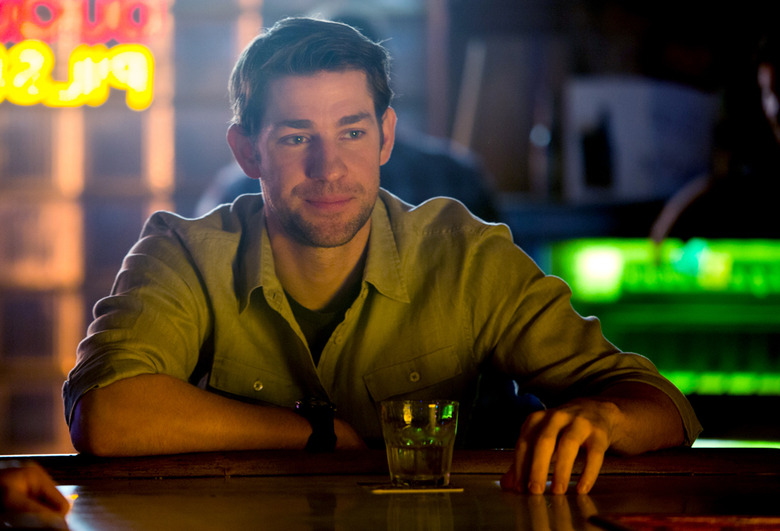 John Krasinski remains best known for his on-camera work, particularly his long-running role as Jim Halpert on NBC's The Office. But over the past couple of years, he's been showing more interest in writing and directing as well. Now he's lined up his next feature directing project, The Hollars.
Krasinski himself will star in the film, alongside Anna Kendrick, Margo Martindale, and Richard Jenkins. Hit the jump for plot details and more.
Once there, John finds himself facing the crazy past he left behind. He deals with his "his helpless brother, anxiety-prone father (Jenkins) and over-eager high school girlfriend," along with other figures from his past. Producer Tom Rice describes The Hollars as "blending the emotion of Steel Magnolias with the youth-oriented relevance of Garden State," so prepare to either roll your eyes or cry them out.
Krasinski also had high praise for Strouse's script, calling it "one of the best." He added, "Jim has written one of the most tough-minded, sweet, funny and accurate stories about family I've seen. I am lucky to have a script like this to direct... and to have this cast is simply surreal."
The Hollars will be Krasinski's second directorial effort, after 2009's Brief Interviews with Hideous Men. As an actor, his recent credits include Gus Van Sant's The Promised Land (which he co-wrote with Matt Damon). He'll be seen later this year alongside Emma Stone and Bradley Cooper in Cameron Crowe's as-yet untitled romantic comedy.
This is the second new role for Kendrick announced this week, following Paco Cabezas' Mr. Right. She has Into the Woods coming out this Christmas, and Pitch Perfect 2 next year — along with several indies including Joe Swanberg's Digging for Fire.
Martindale has a starring role on CBS' The Millers and a recurring one on FX's The Americans. She was last seen on the big screen in last month's Heaven Is for Real. Jenkins has the indies God's Pocket and Lullaby due out this summer.