'Veronica Mars' Spin-Off 'Play It Again, Dick' Announced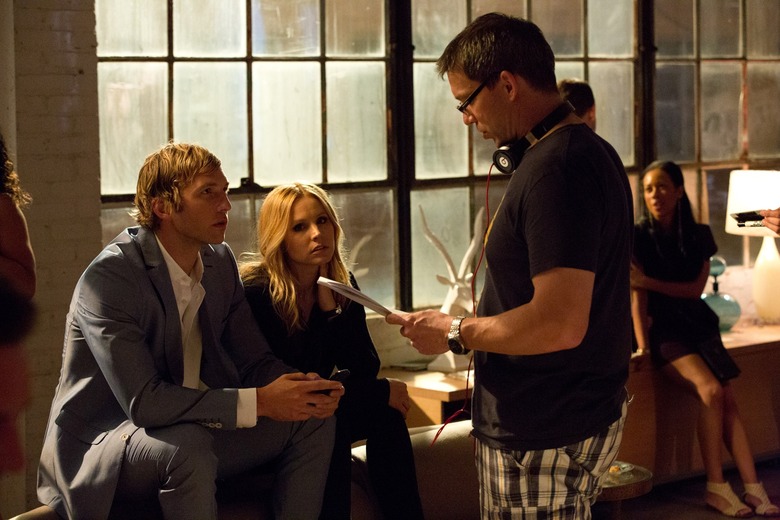 Whether that long-awaited Veronica Mars movie will ever get a sequel is anyone's guess. But Marshmallows will get a chance to return to Neptune later this year, sort of.
CW Seed, the digital arm of The CW network, has announced the Veronica Mars spin-off series Play It Again, Dick. Ryan Hansen will star, and Veronica Mars creator Rob Thomas will co-write and produce. Hit the jump for more details on the new show.
Play It Again, Dick takes a meta approach to the franchise. Hansen plays himself as he "begs, cajoles, and pleads with his former Veronica Mars castmates and friends to help him get his character, Dick Casablancas, his own spin-off show."
That premise sets the stage for several high-profile guest appearances, including some from Hansen's former Veronica Mars co-stars. Personally, I've got my fingers crossed for Martin Starr, since the two were so perfect together on Thomas's Party Down.
The original Veronica Mars series premiered on UPN in 2004, before moving to The CW in 2006 following UPN's closing. It aired only one season on The CW — its third overall — before it was cancelled due to low ratings. But now that the cult of Veronica Mars has grown, The CW apparently wants back in on the action.
Dick Casablancas was a recurring character in Season 1 before becoming a series regular in Season 2. Rich, entitled, supremely douchey yet weirdly endearing, Dick quickly became a fan favorite. He (along with seemingly everyone else who ever crossed Veronica's path in Seasons 1-3) returned in the Veronica Mars movie earlier this year.
Hansen currently stars on the CBS series Bad Teacher. Play It Again, Dick will premiere on CW Seed sometime this summer.