Steven Spielberg 'Halo' Show Could Air On Showtime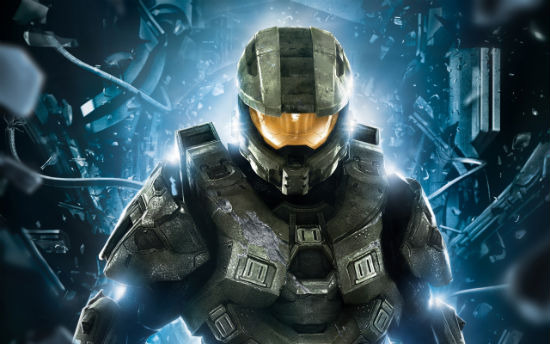 Microsoft knows it is sitting on a goldmine with Halo. The video game series will be based on one of the most successful franchises in the world. While multiple attempts have been made to bring the sci-fi action property to the big and small screen, things are progressing very slowly. That might change soon. Microsoft has been in talks with Showtime to bring a live-action TV show based on the game, exec produced by Steven Spielberg, first to the cable channel then to XBox Live. Read more about the Steven Spielberg Halo show below.
Variety reports "Xbox Entertainment Studios is deep in negotiations with Showtime to develop a live-action "Halo" drama series that is a high priority for the Microsoft production unit headed by Nancy Tellem."
This is the version of the show with Spielberg attached, rather than the lower-budgeted related series. (There are multiple shows in development.) According to the report, "deep in negotiations" means this has been going on for a while. Now, Showtime is reportedly close to hiring showrunners to start steering the show. Halo might not get an immediate, full series order, however. Instead, they'll likely shoot a pilot and go from there. Everyone is being very careful.
Plus, this series would be shared between Showtime and XBox. It's believed it would first air on the cable channel, then go to the XBox channel. That is, of course, causing some issues in terms of contacts and money. If those issues are worked out, the Xbox version of the show would have interactive elements.
The history of Halo and Hollywood is incredibly well-documented. In around 2008, producer Peter Jackson hired then-unknown director Neill Blomkamp to make a movie, but it didn't work out. Since then, Halo has been seen in various different short-form iterations but this one is by far the biggest and most legitimate.
You have to understand Microsoft's trepidation here. Halo is their Super Mario Bros. It's their Big Mac, their flagship franchise, and they don't want anything screwing with it. The team of Steven Spielberg and Showtime seems to be a very high-end choice, if the deal works out.
Do you think Showtime sounds like the right place for a Steven Spielberg Halo show?