'The Hateful Eight' Poster Commemorates Tarantino's One-Night Stage Performance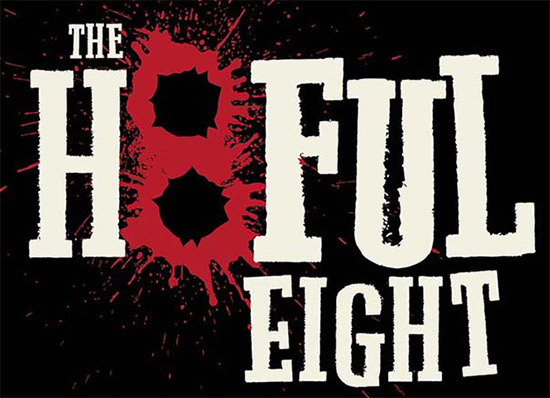 There isn't even a movie at this point, but there is a poster for Quentin Tarantino's The Hateful Eight. Granted, since there isn't a movie (or a cast, or a plan for a movie) this Hateful Eight poster is pretty basic. It is related to the live-read staged by Tarantino a couple weeks ago, as a benefit for Film Independent in Los Angeles.
In fact, the poster itself is a part of the fundraising effort for Film Independent. Matt Owen designed the one-sheet, which you can see in full below.
The poster runs $45, for a 16x20 screen print. All proceeds go to Film Independent. Hit their website for the sheet.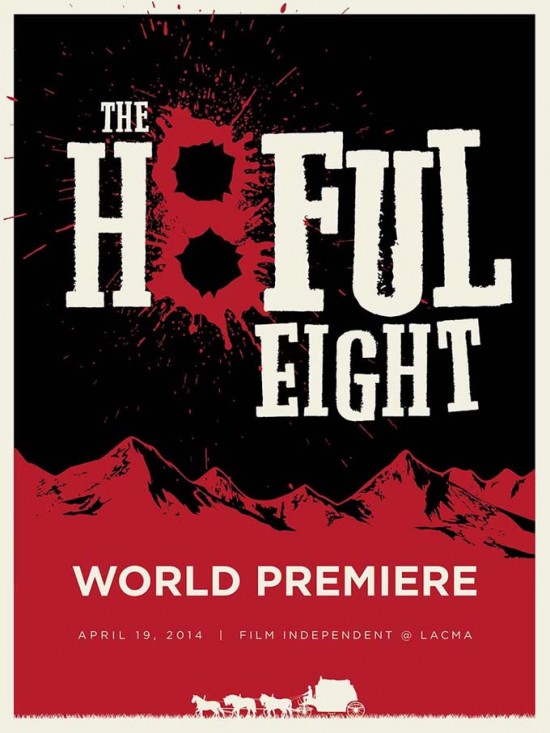 If you missed reports about the live-read, Tarantino directed the one-time stage effort with roles played by Samuel L. Jackson, Kurt Russell, Tim Roth, Amber Tamblyn, Walton Goggins, Michael Madsen, Bruce Dern, James Parks, Denis Menochet, Dana Gourrier, Zoe Bell and James Remar. The story follows a group of people whose stagecoach journey is put on hold by a blizzard. When they take shelter in a small mountain shop, tensions rise, and violence soon takes hold.
While plans to film The Hateful Eight were shelved when the first draft of the script leaked online, Tarantino is working on a second draft, and plans a third. That seems to bode well for future film plans, but nothing has been announced yet. With Cannes coming up, perhaps we'll get news from the director in the next couple weeks. [via The Playlist]