First Look: Official Lego Ghostbusters Ecto-1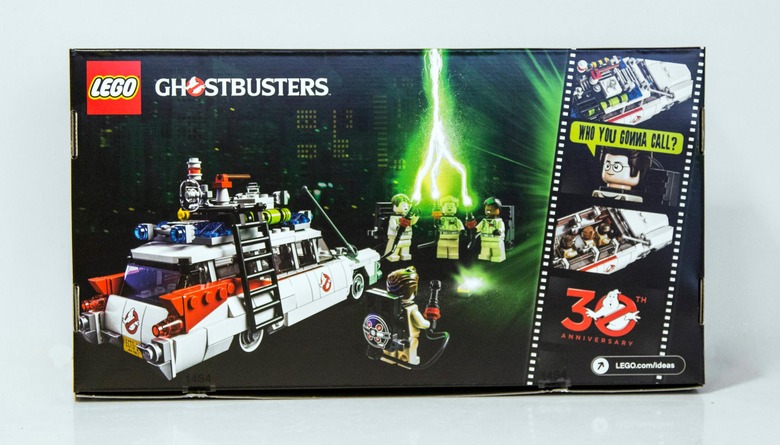 The first photos of the official Lego Ghostbusters Ecto-1 are now online. Back in January, the brick company announced that a fan's design for a set recreating the iconic station wagon would be officially licensed and sold to the masses. Now we know the set will cost $49.99 when it is released June 1. We've also got a few images of the set and mini-figures.
Even better, these photos compare the actual set that'll be in stores side-by-side with the original Lego Cuusoo version designed by Brent Waller. It offers a unique insight into how Lego creates its work compared to the process of talented fan designers. Check out the photos below.
These photos and video originated at Brent Waller's Facebook. He designed the Cuusso submission that won the contest. Thanks to The Brick Fan for the heads up.
In these photos, the original project submission is on the left and official set is on the right.
Lego Ghostbusters Comparison
Waller also posted a video review of the set offering even more detail.
Lego will surely release their own photos soon with a June release planned. But with the 30th anniversary of Ghostbusters well under way, this looks like a fun way to celebrate for fans and non-fans alike. Will you be picking this up?