Theme Park Bits: New Ratatouille Video, Haunted Mansion, FastPass Plus, Potential Shanghai Star Wars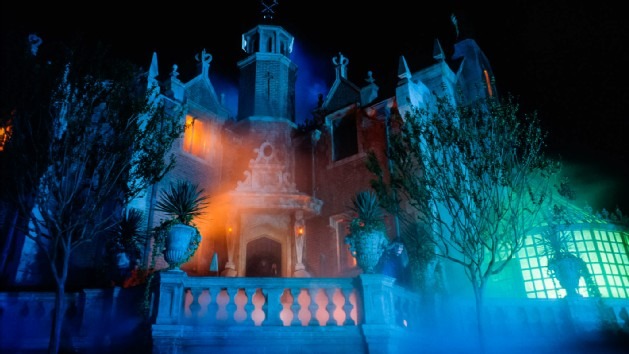 Things are always kind of mysterious in the world of Theme Parks. Whether it be a return to The Haunted Mansion or a curious $800 million investment, there's always something to discuss. In this edition of Theme Park Bits, read about the following:
Disney just invested $800 million more into Shanghai Disney, could it be for Star Wars?
New changes have been made to the virtual Fastpass + technology.
Look at the new cell phone charging lockers.
A new video exploring the Ratatouille ride has been released by Disney.
The Hatbox Ghost could return to The Haunted Mansion for the 45th Anniversary
A fun rumor links a new Soarin' and Indiana Jones.
The biggest recent theme park news has to do with, of course, Disney. Variety reports the company has just invested an additional $800 million into the under construction theme park Shanghai Disney, which is scheduled to open December 2015. Know what else is scheduled to open that month? That's right, Star Wars Episode VII and with the recent confirmation the Disney Imagineers have a group specifically working on Star Wars stuff, it seems like a possibility this extra $800 million, being used for "new attractions, entertainment and other offerings to increase capacity at the theme park," could be for the first Star Wars land. We'll see.
One of the huge tech advances Disney has been perfecting in the past year is Fastpass +, an electronics reservation system. At the start though, attendees had some issues with the limitations and now there have been some major changes, allowing people to reserve more than three rides in a day. Read more about it here at Inside the Magic.
Another awesome, quiet addition to Walt Disney World is these super cool cell phone charging station where your phone is protected as it charges. Read more at The Disney Blog and check out this image: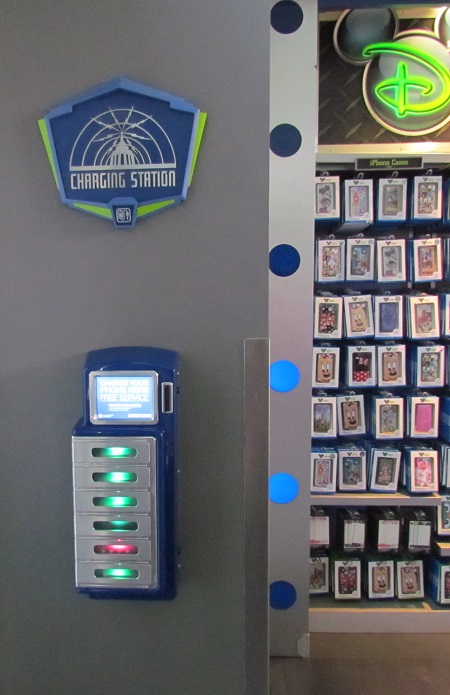 The Disneyland Paris Ratatouille ride is schedule to open in July and Disney has released a new video look:
August 2014 marks the 45h anniversary of the classic Disney ride The Haunted Mansion and it seems, one of the most popular characters could be returning. The Hatbox Ghost, who only appeared on the ride for a few days because the effect didn't work, might be returning for a rumored refurbishment timed to the anniversary. Inside the Magic has the scoop, where a reader sent them an image suggesting this. Head there to check it out.
Finally, it sounds like total bull but one never knows in the realm of theme parks. We know Disney has been refurbishing Soarin' Over California and a rumor on Disney and More says it could have a Forties, Indiana Jones theme. Doubtful, but fun.