'The Amazing Spider-Man 2' - What Did You Think?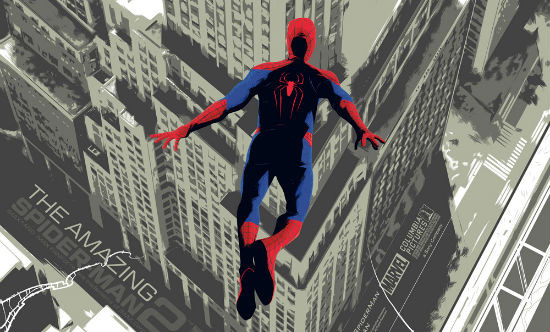 Marc Webb's second Spider-Man film has been out in much of the world for a couple weeks, but it just hits the US this week. So let's talk about The Amazing Spider-Man 2.
The film brings back some of the primary cast from the first movie — well, the most recent movie. Andrew Garfield is Peter Parker and Spider-Man; Emma Stone is Gwen Stacy; Sally Field is Aunt May; and Campbell Scott is Peter's father Richard Parker. Spider-Man's origin is reworked a bit more, by tying the story of the radioactive spider that bit Peter even more tightly to the machinations of Oscorp. In fact, this sequel ties everything to Oscorp: the put-upon wage slave Max Dillon (Jamie Foxx), who becomes Electro; the crazy Russian gangster (Paul Giamatti) who becomes Rhino; the new Green Goblin (Dane DeHann), of course; and likely future members of the bad-guy collective The Sinister Six.
So what did you think of The Amazing Spider-Man 2? Tell us in the comments below, where spoilers are fully encouraged.
Here's a trailer featuring footage that didn't make the final cut of the film.