Disney's Seven Dwarfs Mine Train Opens May 28: Watch The Dedication, A Full Ride Video And More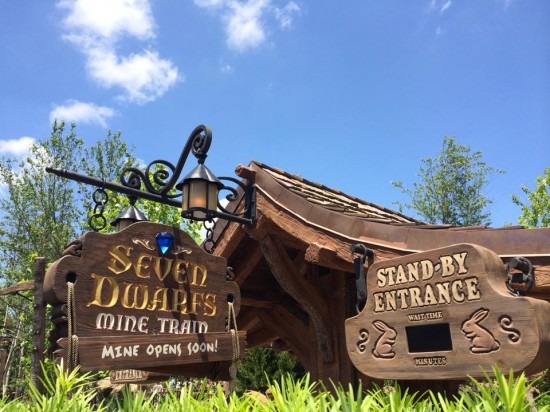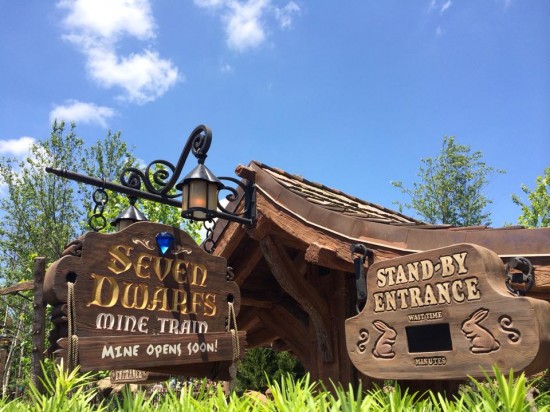 When Disney opens a new ride, it's a big deal. It's especially a big deal when the ride in question is a roller coaster based on one of Disney's most famous and popular films. On Friday at the Magic Kingdom in Walt Disney World, Orlando, Florida, the company held an opening dedication for the Seven Dwarfs Mine Train. The ride has been under construction since 2011, and the public opening day is now announced for May 28.
Below, read more about the ride, see new photos, learn about the animatronics, watch the dedication ceremony and take a virtual ride via the magic of YouTube.
This kind of blows everything below it, but if you just want to see the ride in action, here's the official video from Disney Parks and a fan-made one by Inside The Magic. More on the ride after.
Also on Inside the Magic, a ton of photos of the exterior of the ride have been uploaded. You can head there to see them all, but here are two of the better ones:
When Disney opens a new ride, they use it to show off a ton of new technology. For example, the ride has all new 3D animatronics. You can read much more about them at this link or watch a video.
Another piece of new technology is the interactive queue in the ride. We've written about it before, even posted photos, but now the Disney Blog has posted a video:
And finally, you can visit this link to watch the rebroadcast, but not embeddable, video of the opening dedication of the ride that took place May 2.
Here's the official description of the ride.
Embark for family-friendly thrills as you enjoy the twistiest, turniest, rollickingest ride in New Fantasyland.
Showcasing a first-of-its kind coaster system, the Seven Dwarfs Mine Train cruises along through a fabulous mine—glittering with diamonds, emeralds and other precious gems—swinging and swaying Guests up large lifts, across sharp banks and around exhilarating turns.
Come feel a rush of enchantment and excitement too as you take off on this all-new addition to Magic Kingdom park!
Plus, be on the lookout for several favorite characters from Snow White and the Seven Dwarfs—they're all here, recreated in vivid detail using innovative technology that brings their 3-dimensional expressions to life.