VOTD: Amazing Spider-Man Parkour By Stuntman Ronnie Shalvis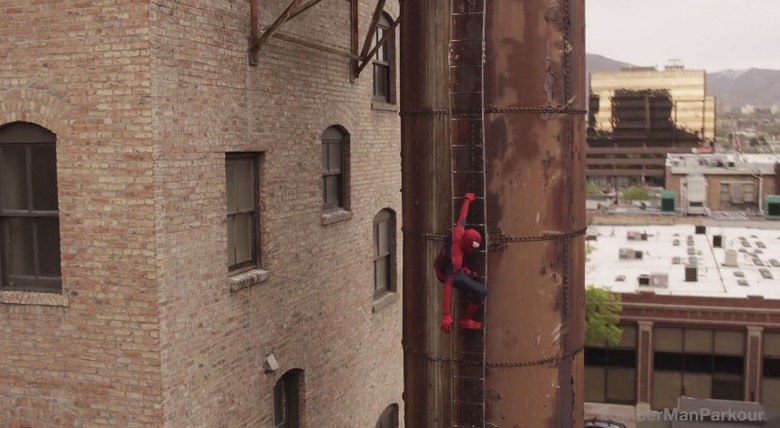 Stuntman and athlete Ronnie Shalvis recorded a video of himself doing parkour stunts in an The Amazing Spider-man costume. If you think about it, Todd McFarlane and the other famous Spidey artists I gre up with, drew Spider-man in insane parkour action way before the parkour movement even began. After the jump you can watch the Amazing Spider-man parkour video.
Spider-man Parkour Video
And here is a video showing how all of these stunts were created — a making of video which is almost equally impressive seeing how they shot some of the sequences using a remote control drone camera.
Spider-man Parkour Making Of Video