Tim Burton's 'Big Eyes' Arrives Christmas Day 2014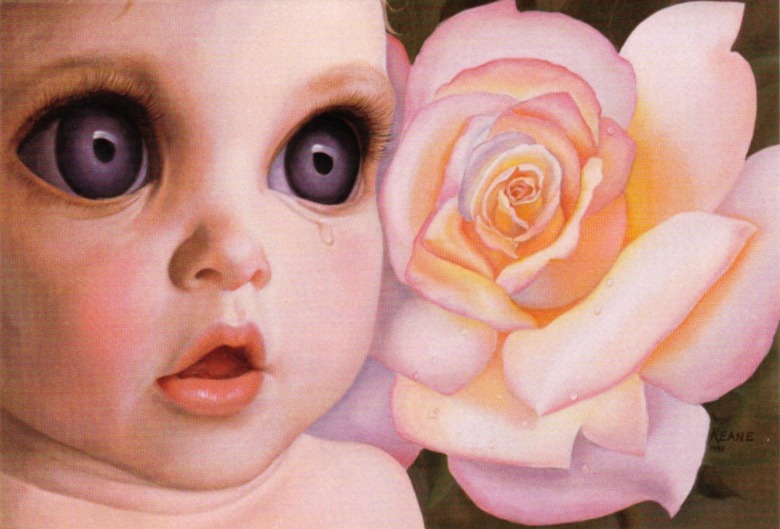 Christmas always a busy time for the box office, and now The Weinstein Co. has added a new present to the pile. Tim Burton's Big Eyes, a biopic of artists Walter and Margaret Keane, is now set to open December 25. Amy Adams and Christoph Waltz star. Hit the jump for more details.
Exhibitor Relations broke the news about Big Eyes' release date. As always, there will be several other films vying for your movie ticket dollars that weekend. Angelina Jolie's Unbroken, Disney's Into the Woods, Cameron Crowe's untitled next film, and Hot Tub Time Machine 2 are also set to open December 25.
The script, by Scott Alexander and Larry Karaszewski, tells the story of real-life couple Walter and Margaret Keane. His paintings of big-eyed children (see the header image) took off in the '50s and '60s, and fame and fortune followed. But while charming Walter was the one who basked in the glory, it was really shy Margaret who'd done all the actual painting.
Big Eyes was in the works for years. At one point, Alexander and Karaszewski had been attached to direct at one point, with Reese Witherspoon and Ryan Reynolds in the leads. Before that, Kate Hudson had been eyed for the role of Margaret.
Burton finally took over the directing reins last year and shot the film last summer. In addition to casting Adams and Waltz, Burton also brought Krysten Ritter, Jason Schwartzman, Terence Stamp, and Danny Huston on board.
On paper, at least, Big Eyes seems to have a lot of awards potential. Waltz is a two-time Oscar winner and Adams is a five-time nominee. The fact that the Weinsteins are putting it right in the thick of prestige pic season seems like a vote of confidence too. But then again, we've seen buzzy films with big stars and plum release dates turn out to be duds time and time again. Only time will tell for Big Eyes.