'The Salvation' Trailer: Mads Mikkelsen Rides For Vengeance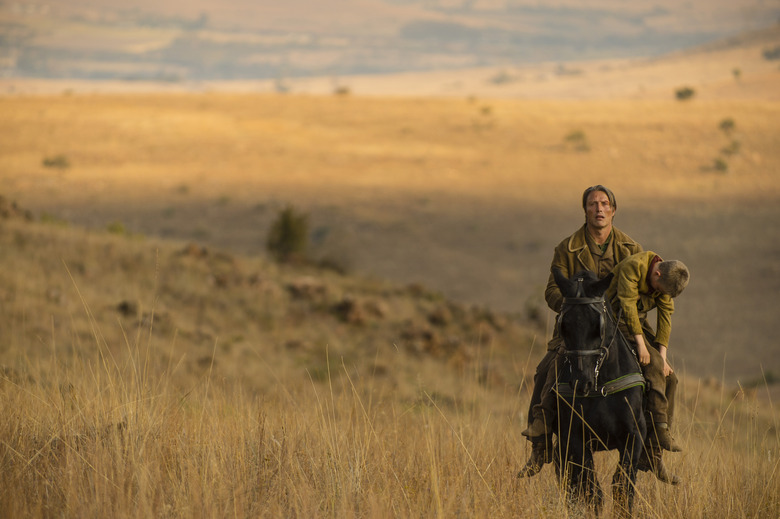 Mads Mikkelsen and Eva Green are trapped in a cycle of violent revenge in The Salvation. The film is a Danish Western that premieres soon at Cannes. And so, with the festival about to begin, the first The Salvation trailer has just hit, showing what director Kristian Levring (The King Is Alive, The Intended) has done with the standard-issue western tale of vengeance. 
This isn't a great trailer — the score is too heavily used, and the edit doesn't have much of a pulse. But the film has Mads Mikkelsen and Eva Green in a western, and that's good enough for now.
The Salvation premieres at Cannes, which begins May 14. There is no US distribution set in place at this point. Trailer via Zentropa Productions.
1870s America. Mads Mikkelsen plays John, a former soldier and immigrant from Scandinavia who has come to the American West in search of a new life for him, his wife and child.  When settler John kills his family's murderer, he unleashes the fury of notorious gang leader Delarue (Jeffrey Dean Morgan). Betrayed by his corrupt and cowardly community, the peaceful pioneer must turn vengeful hunter, slay the outlaws, and cleanse the town's black heart.