'Terminator: Genesis': Aaron Williamson Playing Younger T-800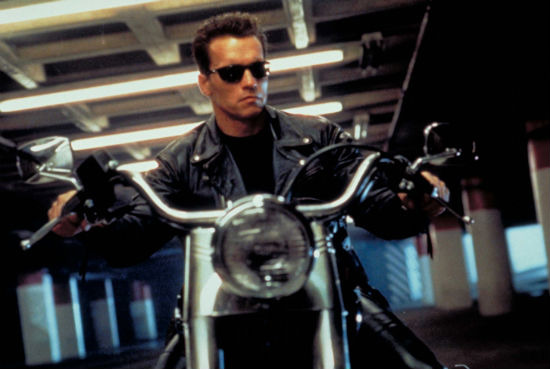 Arnold Schwarzenegger has been set to play the titular T-800 in the new Terminator movie since before there was even really a new Terminator movie to talk about. But he might not be the only T-800 running around in Terminator: Genesis.
Bodybuilder and trainer Aaron Williamson has apparently been set to play a younger version of the T-800, as revealed by Williamson himself. Hit the jump to find out how he might fit in.
Thanks to an amazing team of people who help me get better each week, both physically & creatively, I'll be playing a T-800 (Terminator) in the upcoming production 'Terminator: Genesis'. I'm extremely grateful & motivated as this new chapter begins to take shape.
Included with that announcement was this image of Williamson as a T-800, although it's unclear whether this is an official image or just an unofficial bit of fan art.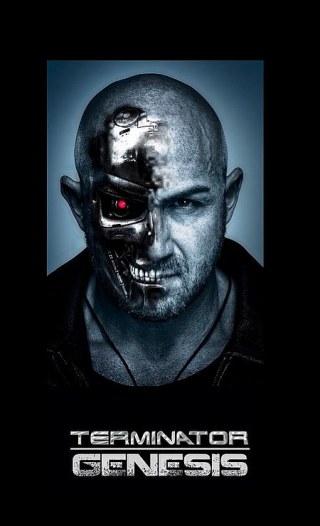 Williamson doesn't say whether he's serving as a body double for Schwarzenegger, to help him appear younger, or actually playing a different T-800 with a different face. The fact that he says "a T-800" (rather than "the T-800" or "the Terminator") suggests the latter, as do Schwarzenegger's earlier comments to MTV:
Terminator deals a lot with time travel, so there will be a younger T-800, and then what that model does later on when it gets reprogrammed, and who gets ahold of him.
But who knows. Williamson is keeping his lips sealed for now, as he explained to The Terminator Fans.
I'm not really at liberty to discuss anything w/ regard to this part. My social media followers have been following my journey since I returned to the states from Iraq, which is why I shared that photo; my desire to overcome adversity has really moved people. Where I'm at in my life right now is destiny & it's truly a blessing. I grew up as a skinny kid watching the original Terminator & was fascinated by Arnold which is the man who inspired my career in fitness. To be a part of this production is a dream come true & a very special moment for me.
Terminator: Genesis won't be the first big studio franchise Williamson has worked on. He's helped train the casts of films like Captain America: The Winter Soldier, and done stunt work for 12 Years a Slave and G.I. Joe: Retaliation. But it'll be one of only a small handful of acting gigs he's had.
Emilia Clarke, Jason Clarke, and Jai Courtney also star in Terminator: Genesis, which opens July 1, 2015. Alan Taylor is directing.