Ben Affleck And Matt Damon Bringing Back 'Project Greenlight'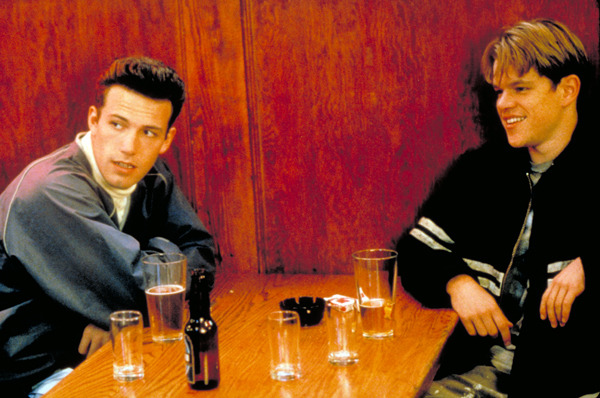 One of the most underrated reality series is HBO's Project Greenlight. The show, executive produced and judged by Matt Damon and Ben Affleck, began in 2001. The premise was that producers waded through submissions from filmmakers and screenwriters, then paired the best in each category to make a movie. Three feature length movies were made as a result of the show. The series launched the careers of Saw writers Patrick Melton and Marcus Dunstan, horror director John Gulager, and featured a young Shia LaBeouf, among others. Unfortunately, the reality series never really hit with mainstream audiences and HBO let it go after three seasons.
That'll change soon though as Damon and Affleck are now bringing back the reality competition for a new decade. One person who won't be involved, however, is another Project Greenlight producer: Chris Moore. He's currently working on a similar film-centric reality series called The Chair for Starz. Read about both shows below.
Variety first posted about the return of Project Greenlight. No premiere date has been set but it should be easy to figure out. Producers will have to go public to ask for director and screenwriting submissions well before air date.
Here's a statement from Affleck and Damon.
"'Project Greenlight' was ahead of its time," said Affleck. "Now that technology has caught up to the concept, we thought it was a perfect time to bring it back. A whole new generation of filmmakers has grown up sharing everything, and the next big director could be just an upload away. It is really great having 'Project Greenlight'  back at HBO."
"'Project Greenlight' works — careers have been launched and sustained as a direct result of this contest," said Damon. "Pete Jones, John Gulager, Patrick Melton and Marcus Dunstan are just a few of the PGL alums who've gone on to do great things in Hollywood, and Ben and I are really proud of that."
The three films the show spawned – Stolen Summer, The Battle of Shaker Heights and Feast - are all below average, but as a fan of the original series, it was incredibly rewarding to watch a weekly behind-the-scenes making-of documentary, then head to the theater to see the result. Few reality series ever offered that kind of access or interactivity.
One of the best parts of the original three seasons of Project Greenlight was the boisterous presence of executive producer Chris Moore. Unfortunately, he's not a part of the show's return but he does have a new filmmaking reality show coming. Entertainment Weekly broke the news of The Chair, which will follow two directors who are each making a movie based on the same screenplay. The contestants are YouTube star Shane Dawson and writer, actor, and filmmaker Anna Martemucci. Both finished films, and the show, will air on Starz and in theaters in Fall 2014 and the winner will be based on ratings, votes, and theatrical ticket sales. You can read more about the show at the above link.
Any fan of film and reality TV has a lot to look forward too soon. The only question that remains is, where does Jeff Balis end up?
And because I can, here's my favorite things in the world from Project Greenlight. Ben Affleck doing impressions of Chris Moore: