Actor Bob Hoskins Has Died At 71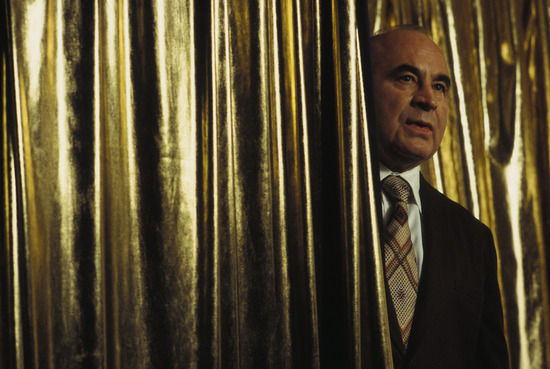 Bob Hoskins, one of the most recognizable and charismatic actors of his generation, has passed away at the age of 71.
Hoskins gave iconic performances as far back as the 1970s. His most successful films were probably Robert Zemeckis' Who Framed Roger Rabbit? and Steven Spielberg's Hook. In each Hoskins exhibited a perfect balance of physical humor, aloofness and intimidating strength. His final film was in 2012's Snow White and the Huntsman, but his legacy includes wonderful turns in Brazil, Mermaids, Nixon, The Cotton Club and Mona Lisa, for which he got an Oscar nomination in 1986.
Hoskins retired in 2012 and at the time he thanked "all the great and brilliant people he has worked with over the years, and all of his fans who have supporter him during a wonderful career." He added he was "looking forward to retirement with his family." In a statement released by his family, they said Hoskins passed "peacefully at hospital last night surrounded by family, following a bout of Pneumonia."