Sequel Bits: 'The Act Of Killing', 'Dumb And Dumber To', 'How To Train Your Dragon 2'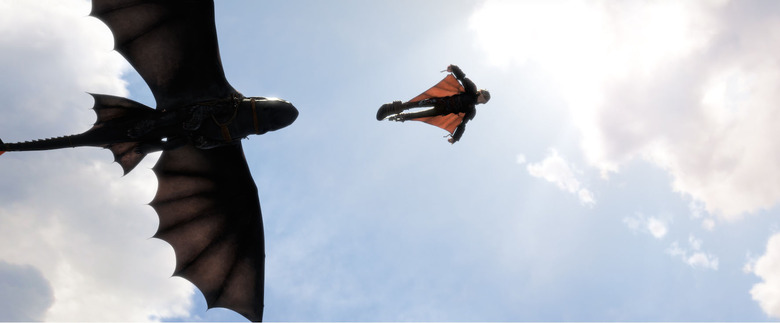 Wondering what exactly Toothless, Hiccup, and their pals have been up to since we last saw them? A new How to Train Your Dragon 2 featurette would be happy to show you. Also after the jump:
The Act of Killing sequel should hit festivals this fall
Paul Blart: Mall Cop 2 adds D.B. Woodside
Disney is making another Teen Beach Movie
The Matthews family unites for a Girl Meets World poster
See some pretty concept art from the Smurfs reboot
Peek at a new photo from Dumb and Dumber To
The new film, which looks at the Indonesian killings of the '60s from the victims' perspective, is about to enter editing and post-production and should be ready in time for the fall festivals. [Screen Daily]Paul Blart: Mall Cop 2 is continuing to add to its cast. D.B. Woodside is the latest to board, joining Molly Shannon, Nicholas Turturro, and, of course, Kevin James as Blart. Directed by Andy Fickman, the comedy sequel opens April 17, 2015. [Variety]
The Disney Channel is making another Teen Beach Movie. If those words together mean nothing to you, you're probably not in the right demographic.
If those words do ring a bell, Disney has already set stars Ross Lynch, Maia Mitchell, Grace Phipps, Garrett Clayton, and John DeLuca to return. Shooting begins in July under director Jeff Hornaday, and the film will air sometime in 2015. [Deadline]
Cory Matthews' daughter is ready to take on the world. Check out the new official poster from the Disney Channel for Girl Meets World.
The sitcom is expected to air later this year. [TV Line]
Say what you will about the idea of a Smurfs origin story, but at least the concept art from it looks beautiful. Check out Smurfs Village below.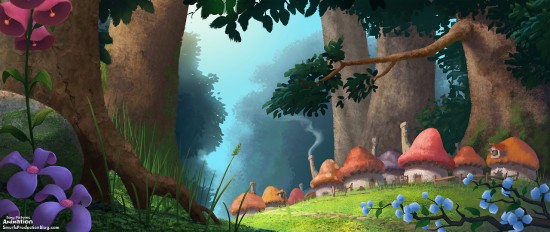 As promised, it looks closer to Smurfs creator Peyo's original vision than it does the earlier installments did. The untitled film opens August 14, 2015. [MovieWeb]
Harry and Lloyd are as dumb as ever, but at least you can't accuse them of being dirty. See the latest photo from Dumb and Dumber To.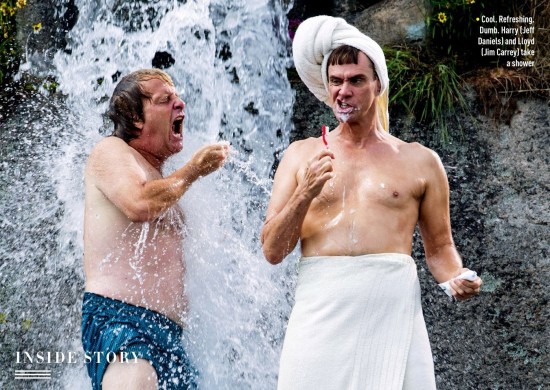 Starring Jim Carrey and Jeff Daniels, Dumb and Dumber To arrives in theaters November 14. [Coming Soon]
It's been quite a while since we last visited the town of Berk in How to Train Your Dragon. So what have its inhabitants been up to in the meantime? A new How to Train Your Dragon 2 featurette has the answers.
How to Train Your Dragon 2 opens June 13. [Apple]