Mike Myers' 'Supermensch' Trailer: Documentary About Legendary Music Producer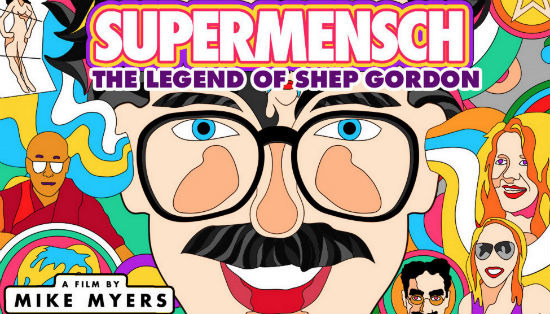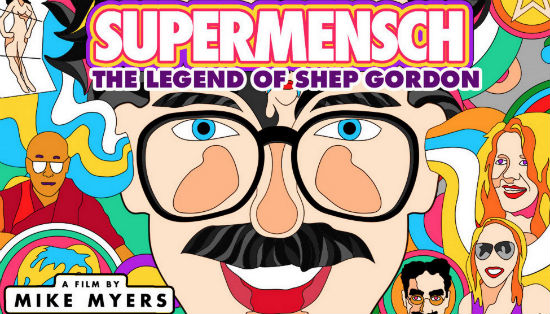 In the past decade, the conversation surrounding Mike Myers changed drastically. It went from, "What will that guy do next?" to "Where did that guy go?" After a few flubs, the once hugely successful and influential comedic actor took a step back from the spotlight and went behind the camera. The man best known for Wayne's World and Austin Powers has now directed his first film; it's in theaters June 6.
Myers' film is called Supermensch and it tells the story of legendary music manager Shep Gordon. Far from being a household name, Gordon has helped shape and influence popular culture for decades. Below, watch the fantastic and exciting first Supermensch trailer to see what it's all about.
The Supermensch trailer is in HD over on Apple Trailers. Here's an embed.
I love a behind the scenes, insider story of the entertainment industry, and it looks like Myers has captured that here. Plus, with the list of celebs involved, hopefully it'll have some real gravitas. The Supermensch trailer looks great. Do you agree?
In 1991, music manager Shep Gordon held Mike Myers over a barrel a few weeks before shooting "Wayne's World" regarding an Alice Cooper song Myers wanted to use in the film. They have been close friends ever since. 22 years later, the story of Gordon's legendary life in the uber-fast lane is now told in Myers' directorial debut. And this time it's Myers who has Gordon over a barrel. Capitalist, protector, hedonist, pioneer, showman, shaman... SUPERMENSCH. Shep Gordon is the consummate Hollywood insider. Though he isn't a household name, Gordon has become a beacon in the industry, beloved by the countless stars he has encountered throughout his storied career. Gordon's unlikely story will be told by those who know him best, his pals, including Alice Cooper, Michael Douglas, Sylvester Stallone, Anne Murray, Willie Nelson, Emeril Lagasse and more.