Mark Millar's 'MPH' Optioned By 'Transformers' Producer [Images]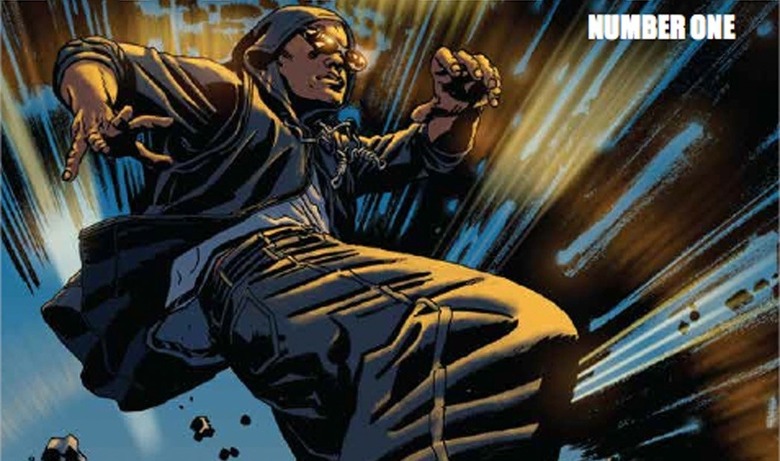 Mark Millar has captured the attention of Hollywood yet again. Following last week's news that his Superior would be adapted into a feature film by Fox, we now have word that an upcoming title, Mark Millar's MPH, is headed to the big screen as well.Transformers producer Lorenzo di Bonaventura has just optioned the book, which hits shelves in May. Get more details and a sneak peek at the art, by Duncan Fegredo, after the jump.
[Di Bonaventura is] one of the few real moguls in the industry, having hired Chris Nolan for Batman and bought the rights to the Harry Potter books when he was head of Warner Bros. and then of course he's the guy behind the Transformers movies. So he's a guy who really knows how to make huge pictures and he's somebody I've always wanted to work with on one of the bigger Millarworld adaptations.
MPH follows 19-year-olds in Detroit who gain the ability to move at the speed of light for seven days after taking a mysterious street drug. "What comes next is kind of The Fast and the Furious without cars," he explained to THR in September.
Millar's Millarworld isn't quite Marvel or DC, but it's proven plenty popular with studios. Kick-Ass has already been made into two films, The Secret Service adaptation is opening this fall, and movies based on Starlight, Nemesis, and Superior are currently in the works.
Most of those projects are set up at Fox, but di Bonaventura doesn't plan to take MPH to a studio until he gets a writer on board. Di Bonaventura's credits include the Transformers series, the G.I. Joe films, and the Red movies.
MPH the movie doesn't yet have a release date. MPH the book hits shelves May 21. Check out a preview below (via THR).