'Escape From Tomorrow:' Exclusive Behind The Scenes Blu-Ray Clip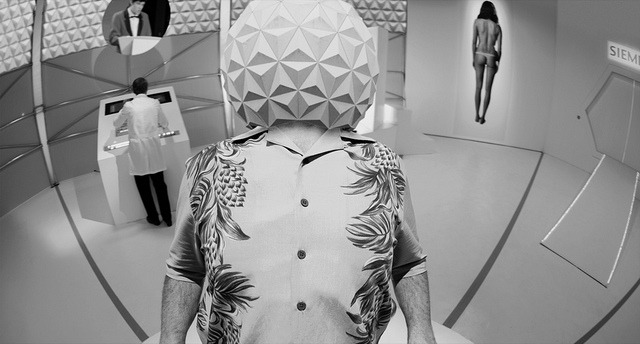 One of the craziest movie stories of 2013 was Escape From Tomorrow. The film quietly premiered at the Sundance Film Festival and, overnight, became the talk of the industry. People were amazed that this psychological thriller about a man on vacation with his family at Disneyland covertly shot at the theme park without permission from the company. Most believed Disney would never let it see the light of day. But as buzz continued to build, and the film was picked up for distribution, Disney seemed to think not addressing the film would be the best course of action.
So they let it go. Now Escape from Tomorrow is coming to Blu-ray April 29. We're excited to exclusively debut a clip from the film's making-of documentary, discussing the complicated legal issues surrounding the release of the film. 
Here's the clip from the 15 minute documentary The Making of Escape From Tomorrow.
Also on the Blu-ray are a commentary, poster gallery and the trailer.
For more on the film, check our previous coverage: Initial Sundance review, distribution, the trailer, the controversy and more.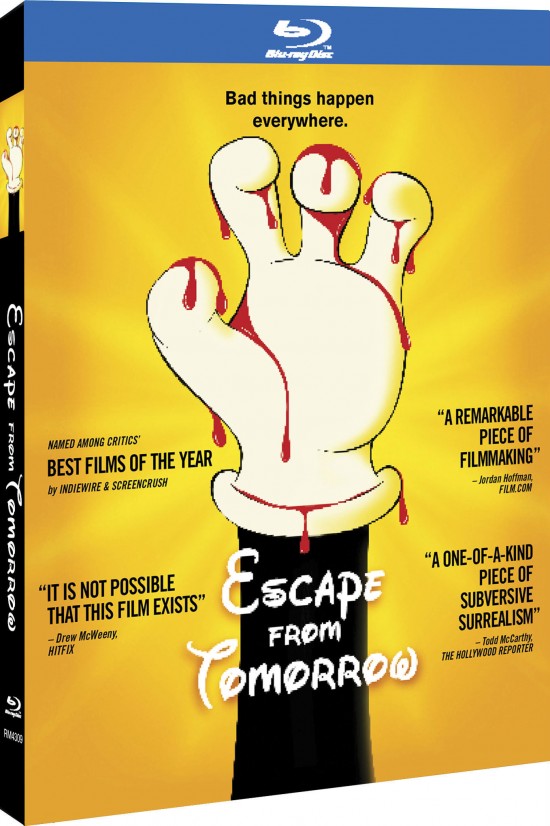 The most provocative film from the 2013 Sundance Film Festival, Escape From Tomorrow should not exist, and yet it does. Like nothing you've ever seen, Randy Moore's directorial debut is a bold and ingenious trip into the happiest place on earth.  An epic battle begins when a middle-aged American husband and father of two learns that he has lost his job. Keeping the news from his nagging wife and wound-up children, he packs up the family and embarks on a full day of park hopping amid enchanted castles and fairytale princesses. Soon, the manufactured mirth of the fantasyland around him begins to haunt his subconscious. An idyllic family vacation quickly unravels into a surrealist nightmare of paranoid visions, bizarre encounters, and an obsessive pursuit of a pair of sexy teenage Parisians. Chillingly shot in black and white, Escape From Tomorrow dissects the mythology of artificial perfection while subversively attacking our culture's obsession with mass entertainment.