'Jane Got A Gun' Now Set For February 2015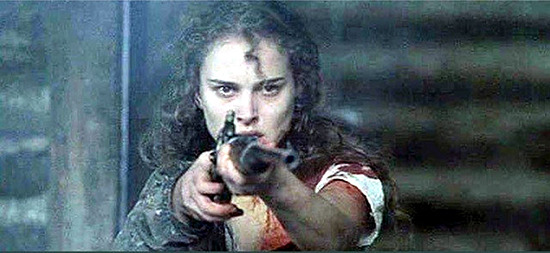 Briefly: Months ago, Gavin O'Connor's film Jane Got a Gun was one of the most talked about films in Hollywood. Now, after a quiet period and some schedule changes, there's a new Jane Got a Gun release date set for February 20, 2015.
When everyone was talking about Jane Got a Gun, it wasn't yet Gavin O'Connor's film. Lynne Ramsay was originally set to direct, but made headlines when she left the production on the day before shooting began. Accusations flew about the reasons for her departure, but the end result was that she left, Jude Law left with her. Gavin O'Connor came in to direct Natalie Portman, Joel Edgerton, Ewan McGregor, and Noah Emmerich in the revenge tale.
There was a point when the film was set for release in August of this year, but that was scrapped just weeks ago. Now Jane Got a Gun has a new date: February 20, 2015. Deadline reports the new date, and has this concise synopsis:
Natalie Portman stars as Jane, who rebuilds her life with new husband Bill (Noah Emmerich) after being tormented by an outlaw gang led by Collin (Ewan McGregor). But things get ugly again when the husband has a fresh run-in with the gang, leaving Jane little choice but to ask her ex-fiance (Joel Edgerton) for help.