Edgar Wright's 'Ant-Man' Helped Influence 'The Avengers'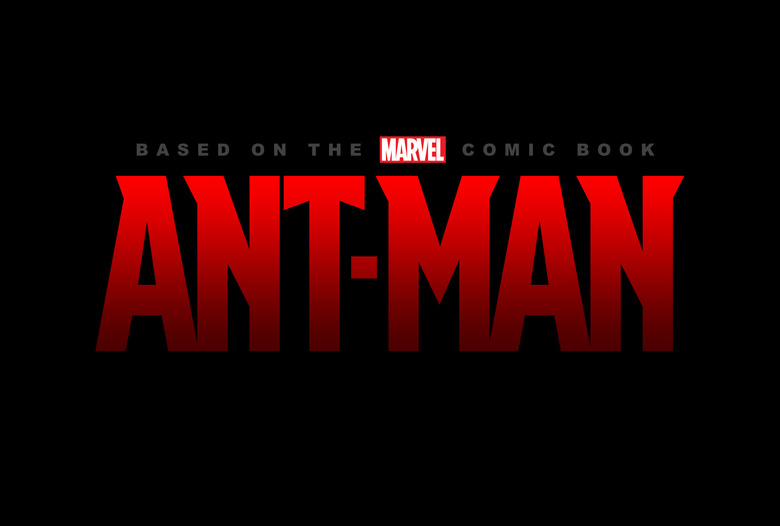 Before we knew there was going to be an Avengers movie, we knew Edgar Wright wanted to make Ant-Man. Wright was on stage at San Diego Comic-Con in 2006 when Kevin Feige first teased the collective Marvel Cinematic Universe. Since then, Marvel has produced ten films in the same continuity with the eleventh, Avengers: Age of Ultron, currently in production.
Once that's out, Phase Three will kick off with Edgar Wright's Ant-Man. It's a film that has not only been in development for a long time, but, according to Kevin Feige, had some direct influence in how they built the Marvel Cinematic Universe in the first two phases. Because Feige and the rest of Marvel knew what Wright, along with co-writer Joe Cornish, wanted to do with Ant-Man, that helped paved the path for The Avengers.
Marvel Studios president Kevin Feige spoke to Empire Magazine (via Latino Review) about Ant-Man:
We changed, frankly, some of the MCU to accommodate this version of Ant-Man. Knowing what we wanted to do with Edgar and with Ant-Man, going years and years back, helped to dictate what we did with the roster for Avengers the first time. It was a bit of both in terms of his idea for the Ant-Man story influencing the birth of the MCU in the early films leading up to Avengers.
In the comics, Ant-Man is an early member of the Avengers and I'm sure there was a point years back where Feige though he would be in the Marvel Cinematic Universe as well. While we don't know specifically what happens in Wright's movie, Feige's probably talking about holding out characters or storylines where Ant-Man plays a major role, knowing later they could use them after Wright's film was finished.
Here's some more from Feige on what to expect from Ant-Man:
It was two things – a story Edgar wanted to tell that we'll see with Michael Douglas and Paul Rudd, and now we're 11 films in, it's looking at the characters we've already introduced who already have the technology and the brains to do...certain things [Laughs].
Look at that origin of the petty crook who comes into contact with a suit and does his best to make good, and then look at someone like Paul Rudd, who can do slightly unsavoury things like break into people's houses and still be charming and who you root for and whose redemption you will find satisfaction in.
In a way, it almost sounds like Ant-Man is as influential as Iron Man in the construction of the Marvel Cinematic Universe. And we'll finally see Wright's vision in just over a year. Ant-Man, starring Paul Rudd, Michael Douglas and Evangeline Lilly, opens July 17, 2015. What do you think about Ant-Man specifically could have paved the way for The Avengers?