'As Above So Below' Trailer: The Dead Lie Under The Streets Of Paris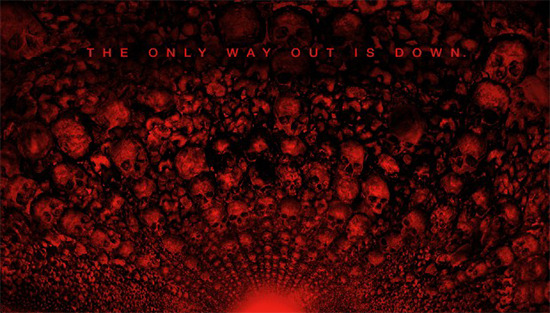 Brothers John Erick Dowdle and Drew Dowdle (Quarantine, Devil) have a new horror/thriller coming out, called As Above, So Below. The film follows a set of young explorers — or treasure hunters, really — who attempt to find a cache of riches under the streets of Paris. To get there, they go through the catacombs, that web of tunnels that act as ossuaries for about six million people and connect to old stone mines. As you might guess, things don't go so well for the kids down there. Check out the first As Above So Below trailer, er, below, along with a great poster. 
Sure, the basic concept is fairly reminiscent of the 2007 film Catacombs, but the setting is a great one. Perhaps the similarities end there? As Above, So Below opens on August 15. Perdita Weeks, Ben Feldman, and Edwin Hodge star.
In the psychological thriller, miles of twisting catacombs lie beneath the streets of Paris, the eternal home to countless souls. When a team of explorers ventures into the uncharted maze of bones, they uncover the dark secret that lies within this city of the dead. A journey into madness and terror, As Above, So Below reaches deep into the human psyche to reveal the personal demons that come back to haunt us all.