Ron Howard May Direct 'The Truth About The Harry Quebert Affair' Movie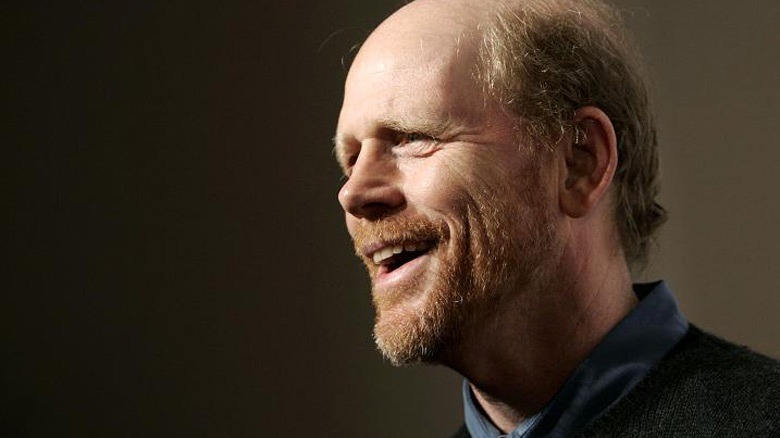 Ron Howard had big success (financial success, anyway) adapting a couple of little books by Dan Brown. Now he's turning to a novel with a Swiss origin: The Truth About the Harry Quebert Affair, a murder/mystery book by Joel Dicker. The novel has been a huge success in parts of Europe (it scorched the French bestseller list) and will be published in the US next month. But before that happens, Warner Bros. has picked up the novel to be adapted by producer Brian Grazer. And Ron Howard is now set to direct The Truth About the Harry Quebert Affair movie.
Deadline reports the basics of the deal. Since this is just being set up, a script will have to be written, which means it will be a while before there's any further movement here, which means Howard could easily end up making other projects and leaving this for another director. Not having read the move, I don't know if that would be a good outcome or not.
The basics of the story almost sound like Nabokov filtered through Stephen King. (To me, at least. If someone who has read the novel says that impression is wildly off-base, I can accept it.) Deadline gives this description: "a young superstar novelist who finds himself embroiled in a sensationalized murder mystery when his mentor, an icon of American literature, is implicated in the crime of a missing 15-year-old girl who turns up dead in the author's backyard."
Here's a much longer take on the book, from Amazon:
August 30, 1975: the day fifteen-year-old Nola Kellergan is glimpsed fleeing through the woods, never to be heard from again; the day Somerset, New Hampshire, lost its innocence.
Thirty-three years later, Marcus Goldman, a successful young novelist, visits Somerset to see his mentor, Harry Quebert, one of the country's most respected writers, and to find a cure for his writer's block as his publisher's deadline looms. But Marcus's plans are violently upended when Harry is suddenly and sensationally implicated in the cold-case murder of Nola Kellergan—whom, he admits, he had an affair with. As the national media convicts Harry, Marcus launches his own investigation, following a trail of clues through his mentor's books, the backwoods and isolated beaches of New Hampshire, and the hidden history of Somerset's citizens and the man they hold most dear. To save Harry, his own writing career, and eventually even himself, Marcus must answer three questions, all of which are mysteriously connected: Who killed Nola Kellergan? What happened one misty morning in Somerset in the summer of 1975? And how do you write a book to save someone's life?