Official 'Goosebumps' Synopsis Reveals Meta Storyline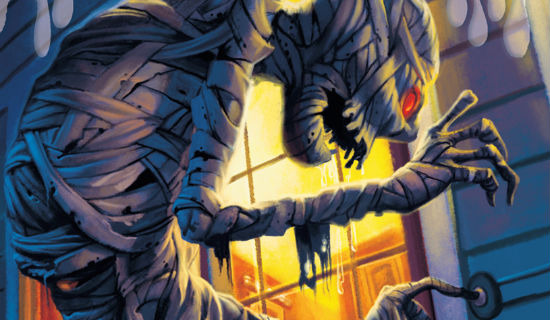 After years of development, the Goosebumps movie has finally graduated into the production stage. Shooting on the kid-friendly horror adaptation began this week, with Rob Letterman (Gulliver's Travels) at the helm and Jack Black, Dylan Minnette, and Odeya Rush in the lead roles.
And as the project moves along, it's dropped a brand-new synopsis full of juicy details about the plot. Hit the jump for all the latest info.
When the property was first optioned, we wondered how Sony would take advantage of Stine's many storylines. It turns out they're going the meta route, devising a tale about a writer named R.L. Stine who's created a series called Goosebumps. Here's the official Goosebumps synopsis:
In Goosebumps, upset about moving from a big city to a small town, teenager Zach Cooper (Dylan Minnette) finds a silver lining when he meets the beautiful girl, Hannah (Odeya Rush), living right next door. But every silver lining has a cloud, and Zach's comes when he learns that Hannah has a mysterious dad who is revealed to be R. L. Stine (Jack Black), the author of the bestselling Goosebumps series. It turns out that there is a reason why Stine is so strange... he is a prisoner of his own imagination – the monsters that his books made famous are real, and Stine protects his readers by keeping them locked up in their books. When Zach unintentionally unleashes the monsters from their manuscripts and they begin to terrorize the town, it's suddenly up to Stine, Zach, and Hannah to get all of them back in the books where they belong.
In addition, Amy Ryan, will play Zach's skeptical mother, Jillian Bell his wacky aunt, and Ken Marino the local high school football coach. Super 8's Ryan Lee is also in the cast.
Goosebumps will open March 23, 2016.