HBO Shows Coming To Amazon Prime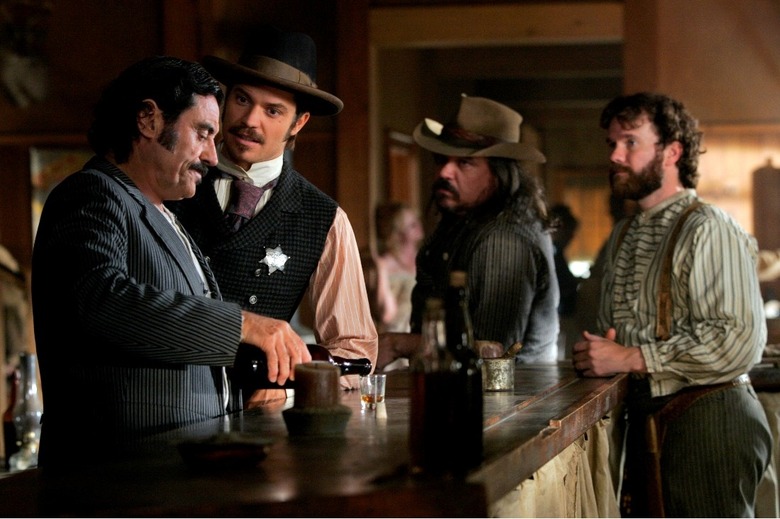 Standalone HBO Go subscriptions still aren't a thing, but an Amazon Prime account could turn out to be the next best thing. Amazon announced this week that it had struck a multi-year deal to add several of HBO's shows to the Amazon Prime catalog, including The Sopranos, The Wire, and Deadwood.
Don't go throwing away your sister's boyfriend's roommate's HBO Go password just yet, though. Current seasons of ongoing series won't be available for another few years, and megahit Game of Thrones isn't part of the agreement at all. Hit the jump for more details.
On top of all that, HBO Go will be made available on Amazon's Fire TV by year's end. Meanwhile, the HBO shows will still be accessible "on all HBO platforms" — meaning that if you already have an HBO subscription, the new deal won't change anything.
Shows not included in the Amazon agreement are Sex and the City, Entourage, and Curb Your Enthusiasm, which are already tied up in other deals. The story is a little different for Game of Thrones, one of HBO's most popular shows ever. According to Re/code, the property was just too valuable for HBO to give up.
"HBO original content is some of the most-popular across Amazon Instant Video—our customers love watching these shows," said Amazon's director of content acquisition Brad Beale in a statement. "Now Prime members can enjoy a collection of great HBO shows on an unlimited basis, at no additional cost to their Prime membership." That price hike from $79/year to $99/year doesn't seem quite so unreasonable now, does it?