'Arrested Development' Creator Mitch Hurwitz Developing New Netflix Shows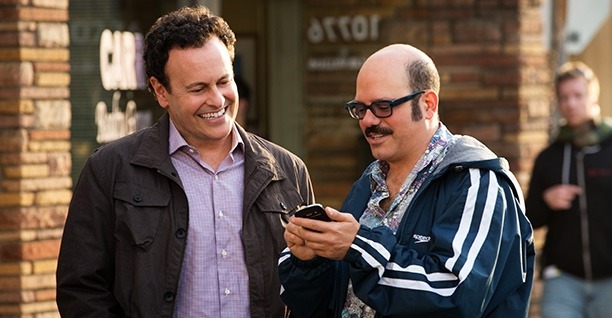 Mitch Hurwitz has said that there will probably be another season of Arrested Development, perhaps even a movie. And his successful deal with Netflix to air the show's fourth season has now come up with a new benefit The Arrested Development creator has a new deal, under which he'll develop new original series for Netfix.Deadline announces the "multi-year, multi-tier" deal, which will see Hurwitz creating and producing an unspecified number of new original series for Netflix. In addition, he'll help develop shows from other people, as a "non-writing exec producer," and will provide consultation to Netflix on comedy shows.
In other words, at a time when broadcasters and studios seem willing to turn to one single creative "godfather" to guide a host of projects, Hurwitz seems to be the choice for Netflix's comedy efforts.
None of this is setting up more Arrested Development just yet, but this deal does seem to indicate that there's a pretty damn good chance AD will return (again). In fact, it was the pleasant production process on the fourth season that put this deal in motion.
Hurwitz says,
It is incredibly inspiring to get to produce for Netflix, a company that not only doesn't resist change but is leaps and bounds ahead of everyone in forging it. The fact that I'm also getting one month of their streaming right to my TV or Xbox free ... well, it really takes the sting out of buying that Xbox.