'It's A Small World' Movie In The Works At Disney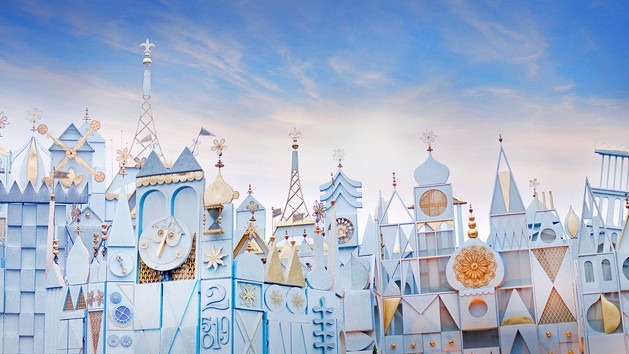 The world scoffed when Disney first announced plans to turn Pirates of the Caribbean into a movie. But after that experiment proved a big, big success, it seemed like just a matter of time before Disney's other classic rides got similar treatment. Today, it's It's a Small World's turn to get a Hollywood makeover.
The studio announced today that it will make an It's a Small World movie, with Jon Turteltaub (National Treasure) directing. Jerry Bruckheimer, who turned Pirates into such a massive hit, will produce. More details after the jump.
In addition to writing, Stern will also produce along with Turteltaub and The Lego Movie 2 producer Dan Lin. It almost goes without saying that the filmmakers have hopes It's a Small World will launch a franchise. But it may be some time before we find out whether those dreams will come true, as Deadline says the It's a Small World movie "will take awhile to come together."
Turteltaub's history with Disney stretches back decades. His 1992 movie 3 Ninjas was a Disney movie, as were his Cool Runnings, While You Were Sleeping, Phenomenon, Instinct, The Kid, National Treasure, National Treasure: Book of Secrets, and The Sorcerer's Apprentice. (The last three of those were produced by Bruckheimer, who's also done a lot of work with Disney.) However, his last release was the non-Disney movie Last Vegas.
In conclusion, here's a video of people singing the ride's maddeningly catchy theme song because I know that's all you've been able to think about since you saw the headline anyway.