Jessica Chastain To Play Marilyn Monroe In Andrew Dominik's 'Blonde'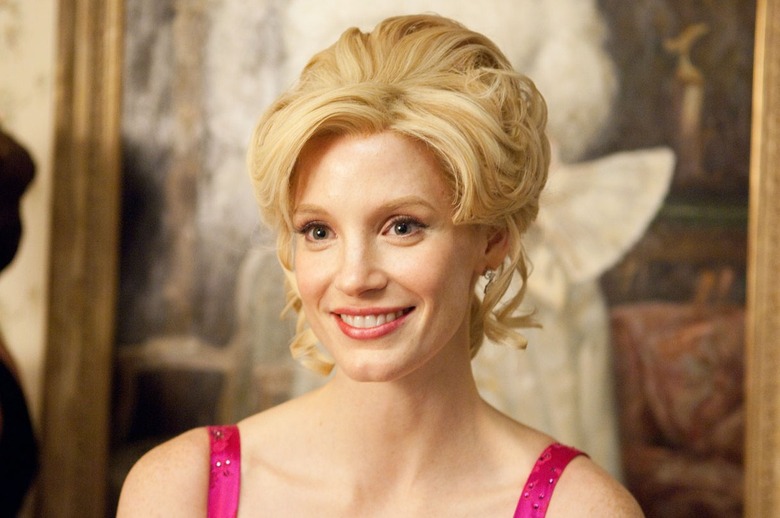 Marilyn Monroe starred in plenty of films during her lifetime, but after her death she's appeared in even more movies as a character. Now the next actress to dot on that famous beauty mark will be Jessica Chastain. She's just replaced Naomi Watts as the star of Andrew Dominik's Blonde. More details after the jump.
Dominik's Blonde follows Monroe's journey from childhood through superstardom, but isn't, strictly speaking, a biopic. Rather, it's an adaptation of Joyce Carol Oates' novel of the same title, which imagined a troubled but rich inner life for Monroe based on real facts about her life.
Dominik wrote the screenplay. He has described his film project as "a really sprawling, emotional nightmare fairy-tale type movie... about an abandoned orphan who gets lost in the woods." Oates' book has also previously been adapted into a 2001 TV miniseries starring Poppy Montgomery.
Watts first signed on for the lead back in 2010, but quietly fell off some time ago. Chastain was reportedly convinced to consider the role by Blonde producer Brad Pitt, with whom she starred in 2011's Tree of Life. The deal isn't set in stone yet but is apparently getting close.
That is, assuming Chastain can make the timing work with her schedule for The Zookeeper's Wife. In addition, the perpetually busy actress has already shot Eleanor Rigby, Miss Julie, Interstellar, and A Most Violent Year, and is currently filming Guillermo del Toro's Crimson Peak. Dominik hopes to shoot Blonde in August.
While Chastain may not be the obvious choice to play Monroe, her chameleonic talents should serve her well. She's did the "underestimated blonde" thing to perfection in 2011's The Help, for which she earned her first Oscar nomination.