Tina Fey And Amy Poehler's 'The Nest' To Take On 'Star Wars Episode VII'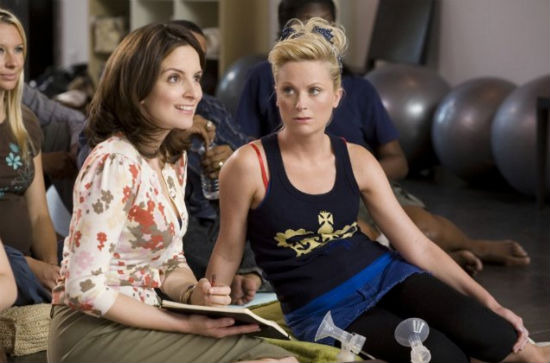 Tina Fey and Amy Poehler are taking on the Empire.
, The Nest, was just given the release date of December 18, 2015. That just so happens to be the day Star Wars Episode VII opens. 
The Nest will be directed by Pitch Perfect's Jason Moore. Here's the plot description:
Tina Fey and Amy Poehler reunite for THE NEST, a new film from Pitch Perfect director Jason Moore about two disconnected sisters summoned home to clean out their childhood bedroom before their parents sell the family house.  Looking to recapture their glory days, they throw one final high-school-style party for their classmates, which turns into the cathartic rager that a bunch of ground-down adults really need.  Fey produces the comedy alongside Jay Roach (Meet the Parents series), and Poehler executive produces from a script by Paula Pell (TV's Saturday Night Live, 30 Rock).
On the surface, opening any movie opposite Star Wars Episode VII might seem like a death wish, but it's perfect counter programming. What can a parent see when she drops the kids off at Star Wars? Hell, what can anyone who isn't interested in Star Wars see? Plus, how confident must Universal be to think this film will be able to perform on this day? Very.
Do you think The Nest release date is a smart move?