'Bad Boys 3' A Victim Of Bad Timing, Says Jerry Bruckheimer; Plus 'National Treasure 3,' 'Pirates 5'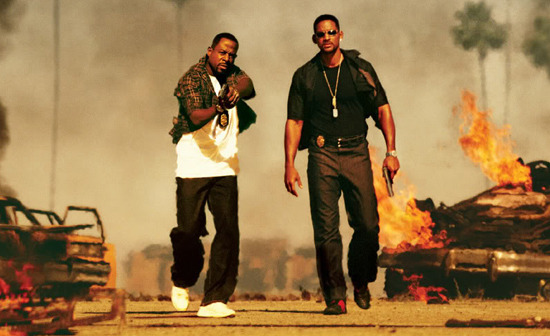 Everyone complains how sequel dependent Hollywood is, but there are always a few everyone wants to see. Star Wars is one, Avengers is another and, believe it or not, Bad Boys 3 is one. Michael Bay's Bad Boys and Bad Boys II are frequent topics of conversation among film fans; many people would line up for a sequel. That long-in-developement sequel is still coming, says producer Jerry Bruckheimer, but it is the victim of unfortunate timing.
Bruckheimer also offered an update on National Treasure 3 while Disney offered an update on his potential film Pirates of the Caribbean 5. Read about all of this below.
First up, Collider spoke to Bruckheimer at WonderCon and got the following updates on two of his developing sequels:
Bad Boys 3:
It's so funny because we'll get Sony real excited to make the movie, and then Will [Smith] is off doing two movies. And then, Will will come back and be real excited about it, and Sony will say, 'Well, maybe it's not the time for this.' And then, Ride Along came out and was a big hit, and now they're all excited to make the movie, but Will is off doing something else. It's just trying to get everybody together to make it. But, we're working on the script. We have a lot of faith and hope that we'll do it.
National Treasure 3:
Those are the hardest movies to make because they're all based on clues.  It's so difficult to work them out.  But, we got a first act in [on Friday], and Jon [Turteltaub] was very excited about it and I'm very excited about it.  Hopefully, the first act will lead into the second act and the third act, and we'll get this thing going.
Bruckheimer didn't comment in that interview on Pirates of the Caribbean 5 but Disney Studios Chairman did say the following:
Disney Studios chief Alan Horn says he hasn't seen a #Pirates5 screenplay he's ready to greenlight yet

— Brent Lang (@BrentALang) April 22, 2014
That certainly suggests he's seen multiple scripts, doesn't it? At least they're being careful with it.
Out of the three films, which do you want to see most? Which do you think will get made first?