Bill Paxton Waiting By His "Batphone" For 'Avatar' Sequel Call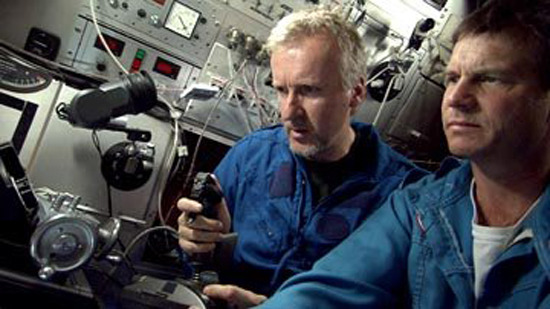 Bill Paxton and James Cameron are more than just co-workers. Besides the fact they've worked together on The Terminator, Aliens, True Lies, Titanic and Ghosts of the Abyss, they're actually real life friends too. Could we see Bill Paxton in Avatar sequels?
So at this year's Warner Bros. WonderCon panel, which Paxton was attending to promote Edge of Tomorrow, a valid question was asked about Cameron's upcoming films. Cameron is currently finishing pre-production on three Avatar sequels and the panel moderator, Drew McWeeny of Hitfix, asked Paxton if there was any role for him in the three films. His answer was hilarious.
Here's what Paxton said when asked if he's heard from James Cameron about Avatar 2, 3 or 4.
I describe Jim Cameron calling me up as being like the Batphone in my house. It's like Commissioner Gordon. 'Yes, Jim, what do you want me to do? Set myself on fire? Tell people I have a little dick? I'm in! I'm in, Jim!'
That's not necessarily a "no," but not a "yes" either. Just a great, geeky answer that he'd love to be in the sequels. It would be great to see Paxton reunite with Cameron either way. You can next see him in Edge of Tomorrow, out June 6. Avatar 2 opens December 2016.