Danny Boyle In Talks To Direct Steve Jobs Film, Wants Leonardo DiCaprio To Star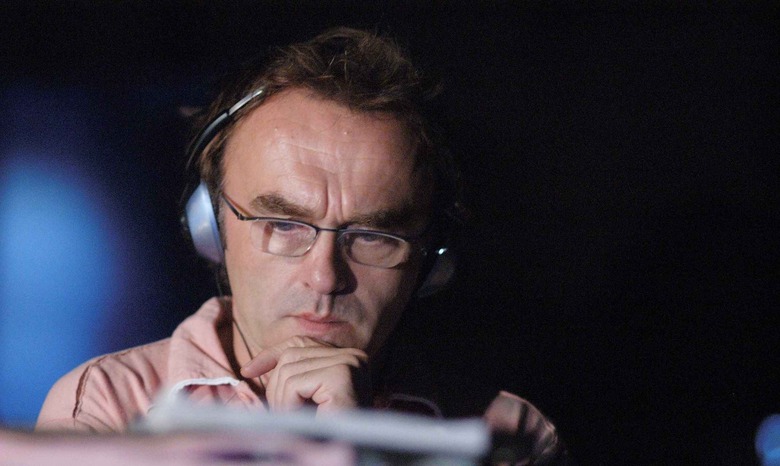 At one point the Aaron Sorkin-penned Steve Jobs film might have been directed by David Fincher. Unfortunately, Fincher never took the gig due to disagreements over salary and control. That leaves the high-profile project wide open for a director willing to take on the job. Now, Sony may have locked down a very awards-friendly filmmaker: Danny Boyle is now in talks to direct the film. Furthermore, it looks like his star may end up being Leonardo DiCaprio. Steve Jobs doesn't seem like the most likely role for DiCaprio, but it's certainly a box-office friendly choice.
THR reports that Sony courted Boyle and has the director in talks to helm the picture. The site adds that Boyle has approached his DiCaprio, star of Boyle's film The Beach, about playing Jobs. There could be a snag, however. DiCaprio recently set up a starring gig in The Revenant for Alejandro Gonzales Inarritu, which is scheduled to shoot in the fall.
No deals are set here, so things could change, but a Boyle-directed take on Sorkin's script would be a very different thing from Fincher's version. And Sony seems to want to get this moving fast, so there's a chance that it could go quickly enough to lock in DiCaprio before he has to shoot The Revenant. (Strangely, Boyle looks a lot more like Jobs than DiCaprio does.)
Otherwise, most of the previously reported details about the project are the same: Sorkin's script is based on the best-selling Steve Jobs biography by Walter Isaacson. The data we have on Sorkin's approach is that the script focuses on only three specific points in Jobs' life, all oriented around pivotal Apple product launches. That report is over a year old, so things could have changed, but in late 2012 the script featured three half-hour real-time sequences set in 1984, at the launch of the first Macintosh; in 1988 with the launch of Jobs' first post-Apple product the NeXT; and in 2001 for the debut of the iPod.
Scott Rudin is producing, and Guymon Casady and Mark Gordon are also producers.