Frank Marshall To Direct Shipwreck Rescue Story 'The Longest Night'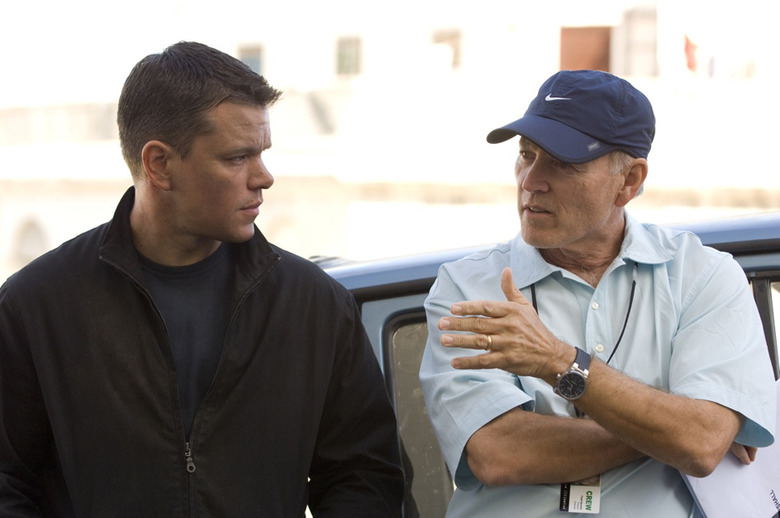 Frank Marshall (pictured above with Matt Damon on the set of The Bourne Ultimatum) is typically known as a producer, with credits involving minor franchises such as the Back to the Future, Jason Bourne, and Indiana Jones series. But he directs one in a while — films such as Arachnaphobia and Eight Below decorate his resume. Now Marshall is set to direct a new film, The Longest Night, based on a true story about a shipwreck in the Bering Sea and the rescue operation that followed.
reports that Jonathan Lemkin (Lethal Weapon 4) scripted the film based on
by Sean Flynn about "a true-life Coast Guard rescue operation undertaken... on Easter Sunday in 2008 when an Alaskan trawler sank in frigid, 6,000-foot-deep waters. The ship was carrying 47 people when it went down 180 miles offshore. Despite 15-foot swells, the Coast Guard managed to rescue 42 of the people onboard."
There's no shooting timeline for The Longest Night, and with Marshall doing producer duties on Jurassic World, it might be a couple months before he can really get cracking on the film. Jurassic World started shooting on April 10, so we probably won't hear too much about The Longest Night until summer arrives, when the new Jurassic film moves into post-production.