POTD: Paul Walker's Brothers Arrive On 'Fast And Furious 7' Set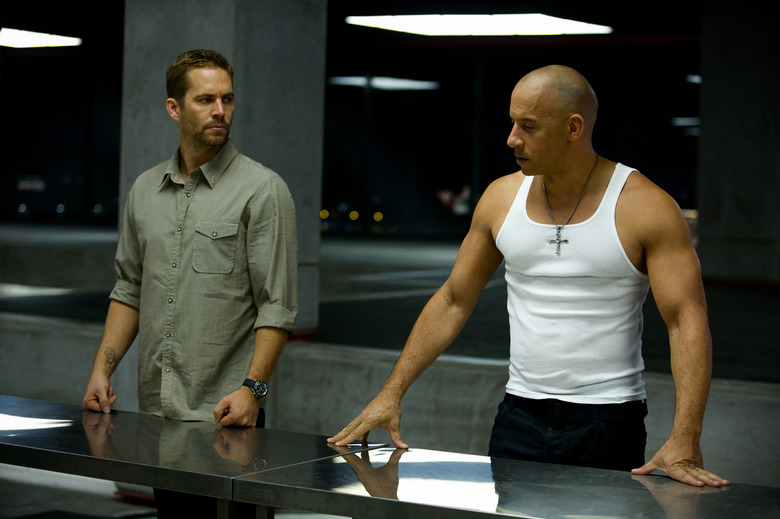 The passing of Paul Walker was a tragedy felt by many, but no one felt it more keenly than his family. Walker left behind a daughter, siblings and many others who loved him more than any fan ever could. Last week, news broke that two of Paul's brothers, Caleb and Cody Walker, would be given a rare opportunity to pay tribute to their brother by joining the cast of Fast and Furious 7 as stand-ins for Paul. Now, co-star Vin Diesel posted a photo of Paul's brothers from the set, and it's pretty obvious this tribute is going to work.
The image came from Vin Diesel's Facebook, via Badass Digest.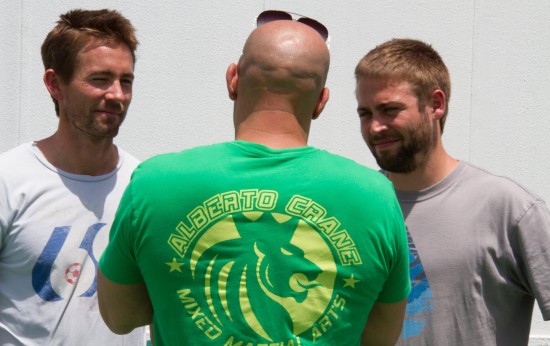 Pretty awesome, right? They look just enough like him. Directed by James Wan, Fast and Furious 7 opens April 10, 2015.