'Star Wars Rebels:' New Concept Art, Clip And Expanded Universe Influence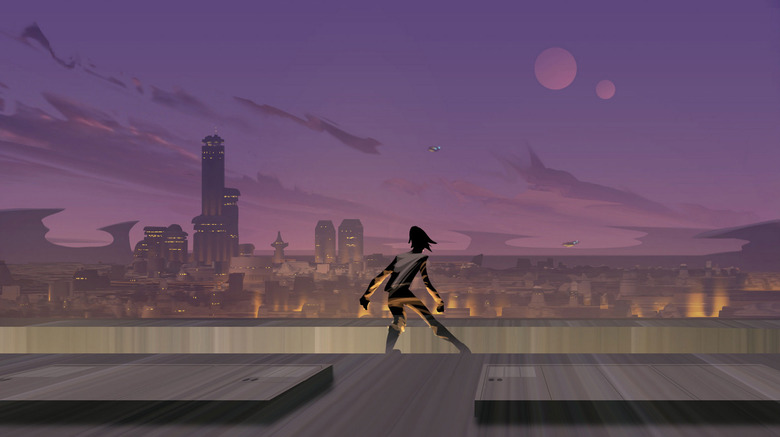 WonderCon 2014 brought a bunch of news regarding this fall's highly anticipated TV show, Star Wars Rebels. Paramount among this is an action-packed new clip released from the show, but also a bunch of excellent new Star Wars Rebels concept art, the news Star Wars: The Clone Wars composer Kevin Kiner will return to score the show, new merchandise and the news Rebels could include characters or influence from the Expanded Universe. Check it all out below.
First up, here's
from Star Wars Rebels:
has the full write-up on the panel which not only featured that clip, but also the news that Clone Wars composer Kevin Kiner is coming back to score the series. Here's a brief interview with him about the opportunity:
Also at the panel, tons of new concept art from the show was revealed. You can see it
, but here are a few of the cooler ones.
Star Wars Rebels concept art
has a great piece covering the entire panel, told via Twitter. Head there to read everything said by people who attended.
Next up, members of the press are heading to California this week for a secret Star Wars Disney Store event. It's taking place Monday and Tuesday and the most likely assumption is we'll get a huge amount of information Star Wars Rebels merchandise.
has the scoop.
Some of that merch might be these books, which were revealed on
(via
). Check them out.
Next, here's a new Rebels poster for the Inquisitor:
Meet The Inquisitor, the Empire's Jedi hunter in #StarWarsRebels. This new poster? Bad. Ass. pic.twitter.com/S7UT2b599b

— Rebels Report (@RebelsReport) April 17, 2014
And finally,
spoke with Star Wars Rebels producer Simon Kinberg, who also is writing a Star Wars spin-off film and producing Star Wars Episode VII. He confirmed Rebels draws from the wildly popular Star Wars Expanded Universe.
So, what do you think about this? Did you enjoy the clip? Does the concept art look good? How much will the show draw from the Expanded Universe? Star Wars Rebels will debut this summer on Disney Channel before continuing this Fall on Disney XD.