Quentin Tarantino Continuing Work On 'The Hateful Eight' Script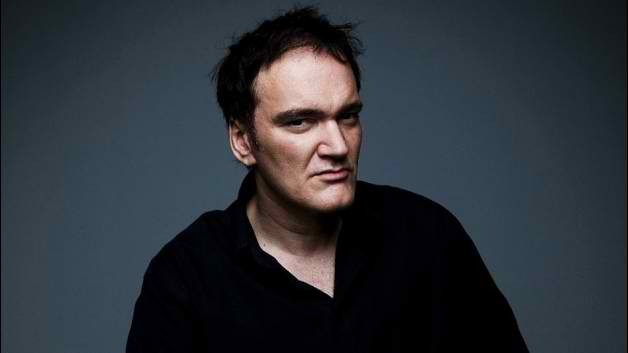 It seems like the best hope for Quentin Tarantino's live read of The Hateful Eight — that working on the staged reading of the script would revive the director's interest in making a film — could become a reality. On Saturday night at the Ace Hotel in Los Angeles, the director assembled a cast of "Tarantino Superstars" to perform a one-time reading of the first draft of his western The Hateful Eight. He had famously planned to shoot the film this year, but scrapped that plan after a first draft of the script leaked online.
While there is no hard and fast plan to make the movie just yet, Tarantino did announce at the reading that he is writing a second draft and is planning to follow through with a third.
Given the fact of continued work on the script, which Tarantino says will have a new final chapter, there's reason to hope we might see the film before too long. The Film Stage reports a tentative plan to shoot "next winter," but other sites covering the event, such as HitFix and The Playlist, do not specify the same thing.
At this point the real future plans for the western are yet to be known. Take heart in the fact that Bob and Harvey Weinstein both attended the event, and hopefully the well-received reading will push them to lean on the director, and get the movie made.
Here's the live read cast for the story, which is set during a Wyoming snowstorm a few years after the civil war, and takes place in only two locations: a stagecoach and a small haberdashery in which the characters take refuge from the storm. There, tensions boil over into conflict and violence. (Cast list via Variety.)
Samuel L. Jackson as Major Marquis Warren
James Parks as the driver O.B.
Kurt Russell as bounty hunter John Ruth also known as "The Hangman"
Amber Tamblyn as his prisoner Daisy Domergue
Walton Goggins as Chris Mannix
Denis Menochet as the Frenchman Bob
Tim Roth as the Englishman Oswaldo Mobray
Michael Madsen as John Gage
Bruce Dern as Confederate General Smithers
Zoe Bell as Six Horse Judy