Joss Whedon And Brin Hill's 'In Your Eyes' Unveils A Clip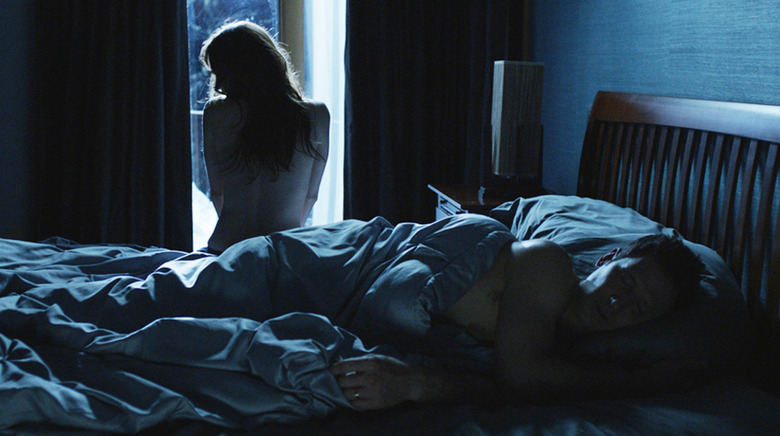 Joss Whedon's next movie as a director is about as mainstream and big-budget as movies get. But his next release as a writer is more Much Ado About Nothing than Avengers. Directed by Brin Hill, In Your Eyes follows two people (Zoe Kazan and Michael Stahl-David) who've never met and are separated by thousands of miles. Nevertheless, they share a metaphysical connection that neither of them can quite explain.
Tribeca Film Festival attendees will get to watch the full movie when it premieres this weekend, but the rest of the world can watch the opening scene right now. Watch the first In Your Eyes clip after the jump.
While this particular scene follows the characters in childhood, it seems the bulk of the movie takes place later in their lives. Kazan plays Rebecca (the little girl on the sled, we're assuming), the pampered but neglected wife of a wealthy East Coast doctor. Stahl-David is Dylan, a charming ex-con in New Mexico who's trying to get his life back together with a new job and a new girlfriend (Nikki Reed).
It's unclear how exactly these two very different people wind up crossing paths. But when they do, they quickly realize that they share this weird connection, and begin to fall for each other. It is, as the Tribeca Film Festival synopsis puts it, "Joss Whedon does Nicholas Sparks."
Which is a pretty appealing description, even if you're not huge on Sparks. Whedon knows his way around a bittersweet romance, as he's demonstrated in Buffy, Firefly, Angel, Dr. Horrible, Much Ado... pretty much everything he's done besides The Avengers.
In Your Eyes makes its world premiere at the Tribeca Film Festival in New York this weekend. There's no word on how or when it'll be released to the rest of the world, but given Whedon's track record it's sure to make its way to theaters or iTunes in the near future.