'Coming Home' Trailer: Zhang Yimou's Cannes Pic Looks Gorgeous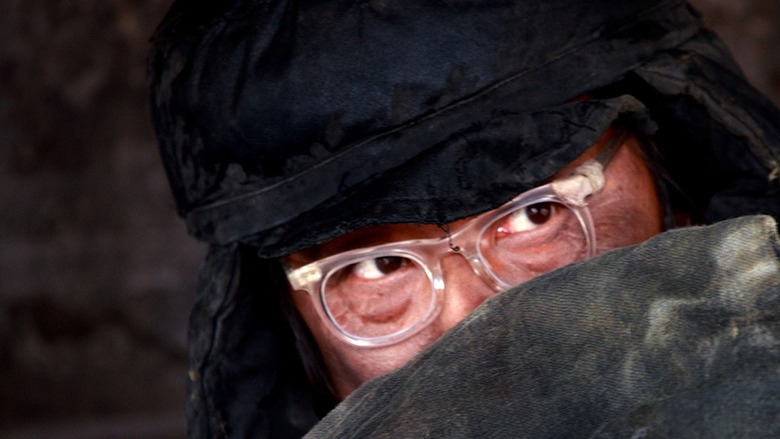 You can always count on the Cannes Film Festival to showcase the most intriguing releases from around the world. This year, that includes Coming Home, the latest from director Zhang Yimou.
Gong Li (Raise the Red Lantern) and Chen Daoming (Hero) lead the sweeping romantic drama, which has already been scooped up by Sony Pictures Classics for U.S. distribution. Watch the gorgeous first Coming Home trailer after the jump.
What the trailer lacks in dialogue or plot, it more than makes up for with longing looks between Li and Chen. Coming Home looks every bit as beautiful and bittersweet as Zhang's other works, which include Raise the Red Lantern, Hero, House of Flying Daggers, and Curse of the Golden Flower. His most recent release was The Flowers of War, starring Christian Bale.
Scripted by Jingshi Zou and inspired by Yan Geling's novel The Criminal Lu Yanshi, Coming Home follows the journey of a Chinese dissident (Chen) from the 1920s through the 1990s. After he's forced into marriage, he flees to America. When he eventually makes his way back to China, he's sent off to a labor camp. Li, who's still best known for her work in several of Zhang's films, reunites with the director once more to play Chen's wife.
Coming Home will play out of competition at Cannes next month, just like DreamWorks' How to Train Your Dragon 2. It's also set to open in Chinese theaters on May 16. Sadly, no U.S. date has been announced yet. But Sony Pictures Classics nabbed the Coming Home rights at the Berlinale back in February, so look for them to put it out in the not-too-distant future.