Exclusive: More Ghostbusters 30th Anniversary Art Plus Limited Variant News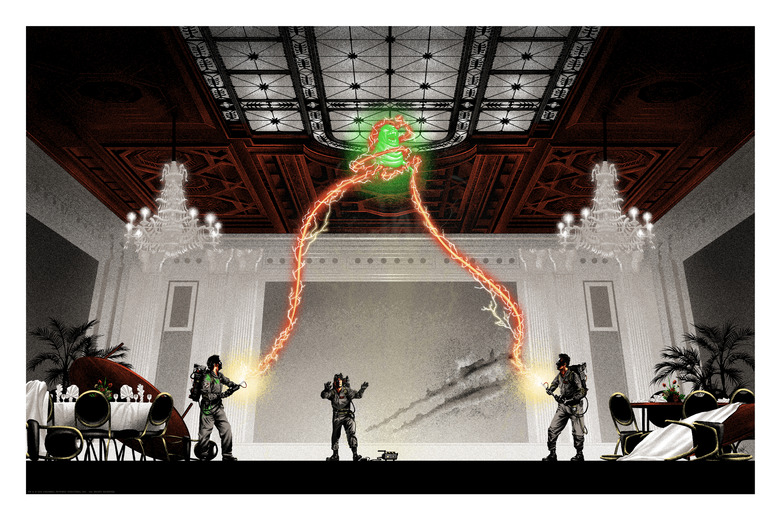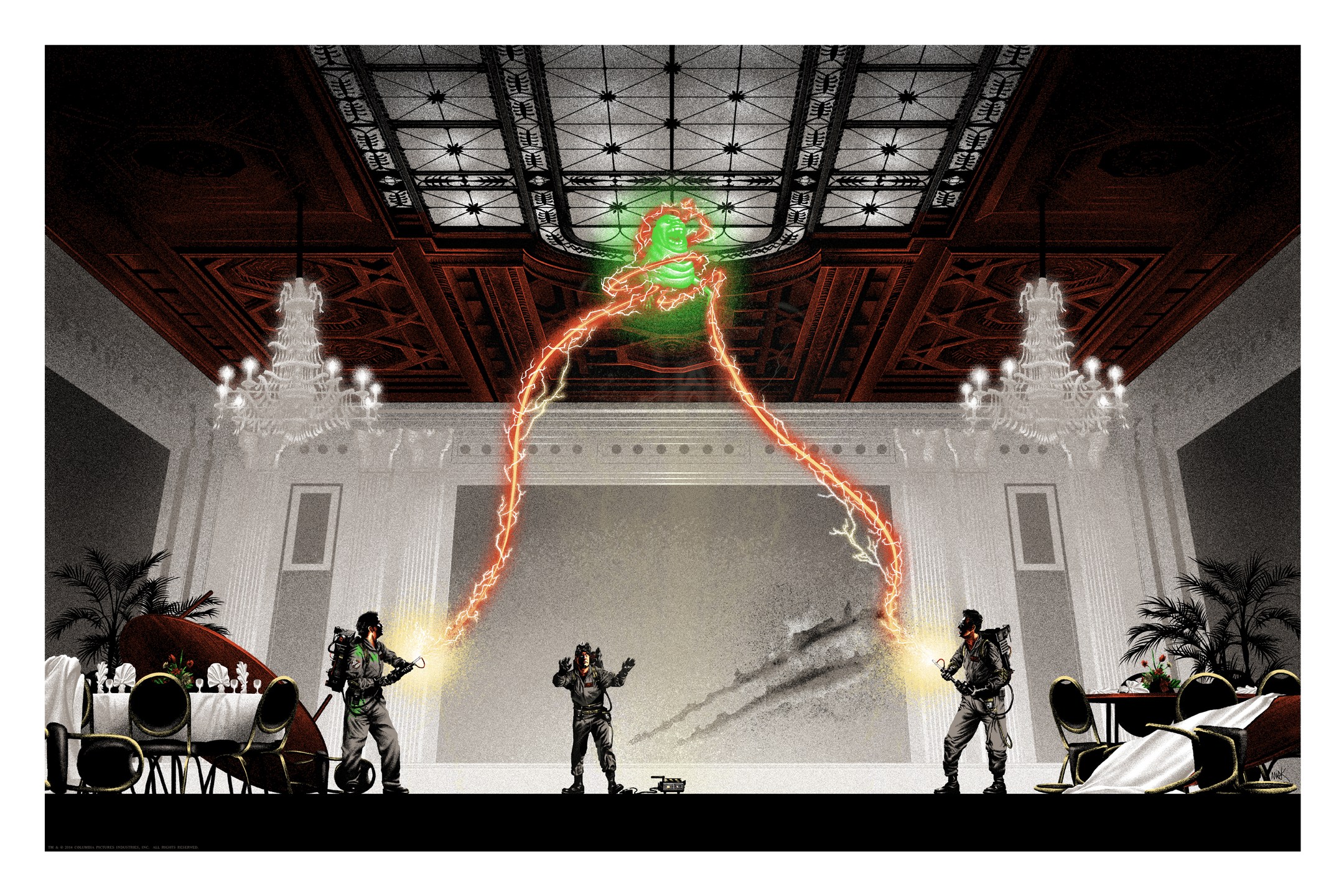 The four-city, 70-plus artist Ghostbusters 30th Anniversary art show
April 19 in New York City. Gallery 1988 is curating the event and they've slowly been releasing more and more looks at the show. Now it's our turn.
/Film is proud to exclusively debut five brand new pieces from the show: Pieces by Mark Englert, Dan Mumford, Cuddly Rigor Mortis plus two super limited variants. That's right. In addition to the commemorative series of screenprints that'll be available in store and online, each one of those posters (by the likes of Tom Whalen, Mike Mitchell, Phantom City Creative and others) will have extra special variants that will only be sold in super limited quantities at each event. Below, you'll get your first glimpse at two of those variants, the slimed editions of
Anthony Petrie and Joshua Budich pieces.
After the jump, see all of that and find out when the Ghostbusters 30th Anniversary art show rolls into New York, Los Angeles, Chicago and San Diego.
First up, here are the three new pieces we're debuting from the show: Mark Englert's "The Flowers Are Still Standing," Dan Mumford's "Are You A God?" and Cuddly Rigor Mortis "There's Something You Don't See."
Previously,
Gallery 1988 announced
that in addition to a crapload of original
Ghostbusters
art, there would be a series of commemorative screenprints that'll be on sale at each stop on the tour as well as online. The regular editions of these prints are the only things available online. However, each one of those pieces (which are by Mike Mitchell, Phantom City Creative, Anthony Petrie, Tom Whalen, Tara McPherson, Dan Mumford, Dave Perillo, Lora Zombie, Godmachine, Rich Kelly (in select cities), Mark Englert, DKNG and Joshua Budich) will also have a variant. Some are different colors, others are glow in the dark and one of the group is actually a totally different print. These will be limited to 84 total prints each, which a small amount being allocated to each city. Roughly, but not exactly, twenty or so per city. That's a small, super collectible run.
To show what we mean, here's the previously released Joshua Budich regular, followed by our exclusive reveal of the variant edition, as well as what it looks like glowing in the dark.
And here's the same thing with the Anthony Petrie: regular, variant edition, and glow in the dark. [Update: The GID was scratched on this print, unfortunately. It's just slimed.]
But wait, that's not all. Gallery 1988 also has four limited edition t-shirts available at each stop, and those were
recently revealed
as well.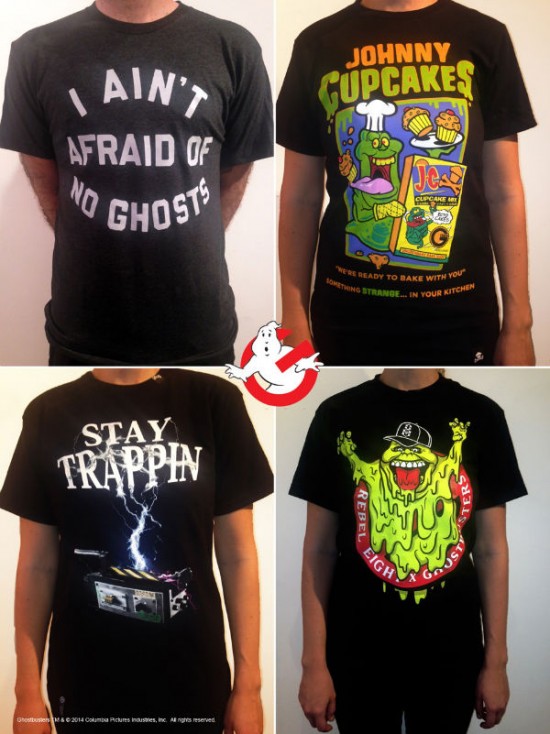 Basically, if you are a Ghostbusters fan, heaven is coming to New York, Los Angeles, Chicago and San Diego. For more details on the show, visit
www.ghostbusters30th.com
. Here are the dates and locations:
Ghostbusters 30th Anniversary Art Show: New York
April 19 – 26
69 Leonard Street (between Church & Broadway), New York, NY 10013
Opening reception: April 19 7-10 p.m.
Ghostbusters 30th Anniversary Art Show: Los Angeles
May 17 – June 1st
Gallery 1988 (West), 7308 Melrose Avenue, Los Angeles, CA 90046
Opening reception: May 17 7-10 p.m.
It'll then be in Chicago on June 20-22 and, finally, San Diego Comic-Con July 23-27, exact locations TBD.