James Franco Cameos In 'Dawn Of The Planet Of The Apes,' But He Didn't Know That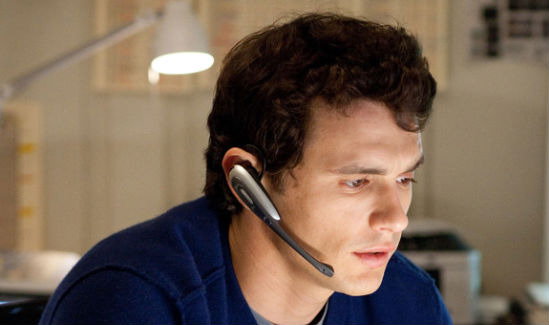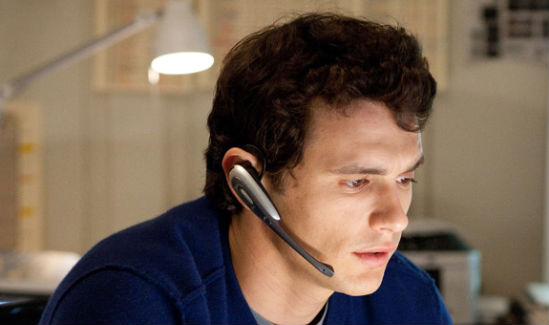 Dawn of the Planet of the Apes takes place ten years after Rise of the Planet of the Apes which suggests the former's stars won't appear in the sequel. However, when Peter visited the set of the film, filmmakers said there would be some closure for characters played by James Franco and Freida Pinto.
It turns out, Franco does have a cameo. The twist is, Franco didn't know about it. When asked about the cameo, the actor said he wasn't aware he appeared in the film, and that the filmmakers didn't ask his permission. Read his quotes, and the possible explanation, below.
In the latest issue of Entertainment Weekly (via The Wrap), Franco was asked about his posthumous cameo in the film:
Wait, I have a cameo? I didn't know that. You know, I don't even think they asked my permission for that.
How is that possible? Well, an explanation possibly came out during /Film's visit to the set. Here's an excerpt from Peter's larger write up:
It is presumed that James Franco and Frida Pinto's characters died from the virus. We do get some closure with respect to what may have happened to them at some point in the story. In fact, in the Rise of the Planet of the Apes script James Franco's character Will Rodman died. They even shot the sequence, but it didn't make the final cut of that film.
That write up also mentions the opening has news footage bridging the gap, and that they do return to Caesar's old house. Two possible places for the cameo.
If they already had footage of Franco's character dying, but never used it – he lived at the end of the final cut – that footage could quite easily be used this time around. There's no confirmation of that but, it seems like a logical explanation.
As for Franco not giving his permission, one assumption would be his original contract had some kind of clause that allows them to use footage in anyway they want and this was just a creative way.
Do you believe Franco when he said this? How do you think Rodman's character will fit into the new movie?
Dawn of the Planet of the Apes opens July 11.