'The Trip To Italy' Clips Match Up Roger Moore And Michael Caine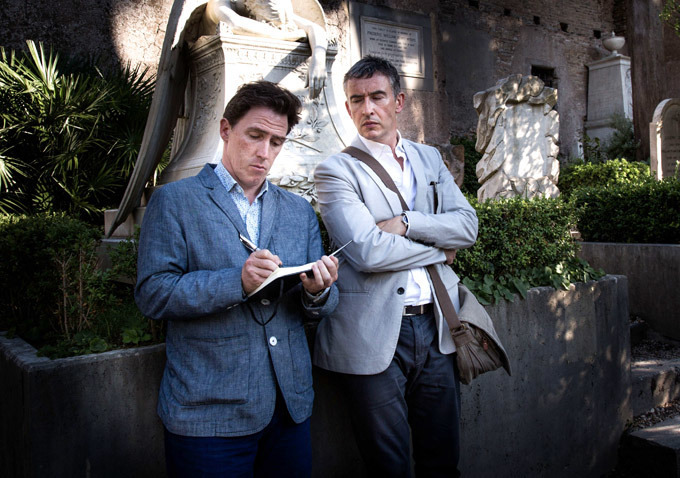 Part of the sales pitch for Michael Winterbottom's The Trip was a scene in which stars Steve Coogan and Rob Brydon dueled with their impersonations of Michael Caine. Now the two are back on the road again, eating and drinking and arguing, in The Trip to Italy. And they're back at it with the Michael Caine gag, too — or at least Brydon is, as he takes the Caine role in an imagined dialogue between Caine and Roger Moore at the funeral of Death Wish director Michael Winner. We've got that scene, and another dryly funny clip, below.
The Trip to Italy has been broadcasting in the UK this month, and the theatrical version comes to the US via IFC later in 2014. Clips via The Playlist.
Rob, tired from the responsibilities of being the father of a young child, is looking for some adventure. Steve has been living a life of abstinence and hard work in Los Angeles but, now on a hiatus from his job, has the time to come back to Europe and wants to see his children.