Leonardo DiCaprio Set For Alejandro Gonzalez Inarritu's Period Revenge Tale 'The Revenant'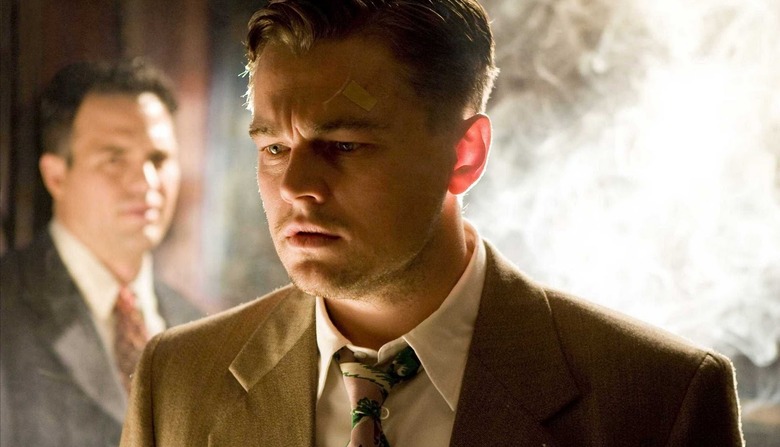 We may receive a commission on purchases made from links.
Alejandro Gonzalez Inarritu has been attached to the true 1800s revenge tale The Revenant for three years. In that time, the film has progressed little (Inarritu took time to direct October's Birdman), but a very important piece was just locked in. Leonardo DiCaprio has fully committed to star in the film. They'll begin shooting in September, making the story of a man left for death in the woods a likely Fall 2015 release and potential 2016 Oscar contender.Deadline broke the news of DiCaprio's full committal to the film. (He'd been loosely attached for some time.) Mark L. Smith wrote the latest adaptation and this'll now be DiCaprio's next movie.
Before Inarritu came onboard in 2011, John Hillcoat and Christian Bale were close to making the movie; before them the team was Park Chan-wook and Samuel L. Jackson. Those are all very different versions of the same story, but demonstrate it's something that someone in Hollywood is passionate about.
So what's the story of The Revenant? Here's the Amazon description of the non-fiction book by Michael Punke:
A startling novel, all the more compelling because its tale of unimaginable human endurance is true, The Revenant unfolds the toll of envy and betrayal as well as the powers of obsession and vengeance in the battle of fur trapper Hugh Glass, first for his life and then for justice. It is 1823, two decades after the famous expedition of Lewis and Clark into the American wilderness, when thirty-six-year-old Hugh Glass joins the Rocky Mountain Fur Company in a speculative venture that takes him and ten other men up the Missouri River into perilous, unexplored territory. Not least among the dangers that await the trapping party is a natural killer, the grizzly bear, as Glass disastrously discovers. Attacked and savagely mauled—his scalp nearly torn off, his back deeply lacerated, his throat clawed open—Glass is lying unconscious when his fellow trappers find him. Against all odds, he is still drawing breath three days later. Anxious to proceed unencumbered by the portage of Glass's mortally wounded body, the captain of the expedition pays two volunteers—John Fitzgerald, a mercenary, and young Jim Bridger (the future legendary mountain man)—to stay behind and bury Glass when his time comes. Fitzgerald soon loses patience and leaves, taking Glass's rifle. Horrified by Fitzgerald's thievery but more terrified of being left behind with a dying man, Bridger also leaves, with Glass's knife. Deserted and defenseless, the profoundly angry Glass vows his own survival. Miraculously trekking his way through two thousand miles of uncharted wilderness, Glass indeed becomes a revenant—a man who has returned vengefully from death to balance the scales of justice. His quest will leave readers breathless. This amazing true story of frontiersman Hugh Glass is a powerful debut novel — and soon-to-be Warner Bros. film — of survival and vengeance in America's West.
That last part about Warner Bros. is not true anymore (New Recency will now produce with Fox distributing), but the rest is and you can obviously imagine the incredible cinematic possibilities in this story.
Do you think, with Irarritu at the helm, The Revenant could be the film that finally gets DiCaprio his Best Actor Oscar? It certainly sounds like the potential is there.