'Obvious Child' Trailer: Sundance Abortion Comedy Hit Starring Jenny Slate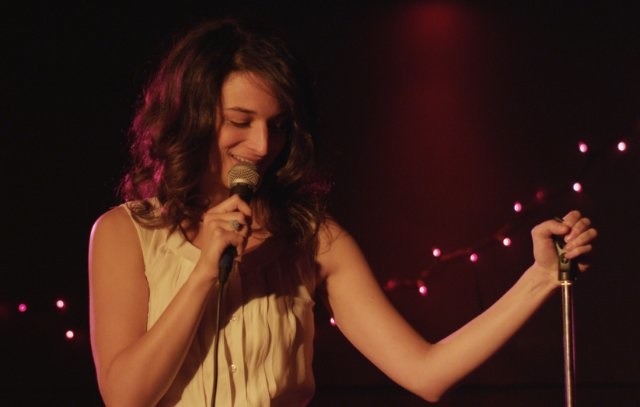 Jenny Slate is about to become a movie star thanks to the Obvious Child trailer. The comedic actress, best known for her TV roles on Saturday Night Live, Parks and Recreation, House of Lies and others, plays her the lead character, Donna, in the Gillian Robespierre film. She's a stand-up comedian whose life gets turned upside down when a one-night stand with an unlikely man leaves her pregnant. It might sound like a simple, cliché set-up but Slate's brave performance and Robespierre's frank, foul screenplay exposes lots of truth and even more laughs.
Obvious Child premiered at Sundance where Peter
. A24 Films
and scheduled it for release June 6. Now, you can watch the first Obvious Child trailer below.
Thanks to
for the Obvious Child trailer.
Read Peter's full review of Obvious Child
. I liked the film a little less than he did, but definitely enjoyed it. Here's the full plot description. What did you think of the trailer?
For aspiring comedian Donna Stern, everyday life as a female twenty-something provides ample material for her incredibly relatable brand of humor. On stage, Donna is unapologetically herself, joking about topics as intimate as her sex life and as crude as her day-old underwear. But when Donna gets dumped, loses her job, and finds herself pregnant just in time for Valentine's Day, she has to navigate the murky waters of independent adulthood for the first time. As she grapples with an uncertain financial future, an unwanted pregnancy, and a surprising new suitor, Donna begins to discover that the most terrifying thing about adulthood isn't facing it all on her own. It's allowing herself to accept the support and love of others. And be truly vulnerable. Never failing to find the comedy and humanity in each awkward situation she encounters, Donna finds out along the way what it means to be as brave in life as she is on stage. Anchored by a breakout performance from Jenny Slate, OBVIOUS CHILD is a winning discovery, packed tight with raw, energetic comedy and moments of poignant human honesty. Writer/Director Gillian Robespierre handles the topic of Donna's unwanted pregnancy with a refreshing matter-of-factness rarely seen onscreen. And with Donna, Slate and Robespierre have crafted a character for the ages – a female audiences will recognize, cheer for, and love.